News
Obituary: René Vigié
Monday 1 February 2021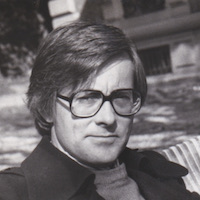 René Vigié, a former Reuters correspondent in Algiers and Paris, died on 30 January in Aix-en-Provence after a long illness. He was 79.
A graduate of the CFJ French journalism school, Vigié served with Reuters for 12 years. He was one of a handful of French journalists who worked under the late François Duriaud on the French desk at 85 Fleet Street and went on to an international career writing in English, François Raitberger writes.
He covered the 1972 Munich Olympics and several major sports events for the French service and was assigned as a correspondent to Algiers in 1977 before joining the Paris bureau as an English-writing reporter. He left Reuters in 1980 to join Monaco-based Radio Monte-Carlo (RMC). In 1988 he renewed his relationship with Reuters, becoming the regional stringer, along with his Australian-born wife, Penny, a former journalist.
After leaving RMC, he turned to a new passion, teaching. He taught Journalism Techniques and French law at a private school of journalism. He was proud to see the faces or signatures of former students in major media.
Journalists on the French desk and in Paris remember Vigié as a fast, precise writer who would turn his hand willingly to any task, from a juicy crime story to politics and sport. He impressed colleagues by single-handedly producing a copious file on the death of Elvis Presley in one overnight shift in 1977.
A calm and thoughtful personality, always ready to give younger journalists advice and insight, he was a true French gentleman - kind, considerate, generous and modest, never pushing himself forward.
Vigié, who had kept a slight southern accent in French from his youth in Provence, had retired to Nice and later to Aix-en-Provence with Penny. They have three children and seven grandchildren. ■