News
Refinitiv costs overshadow confident LSEG outlook, shares slide
Friday 5 March 2021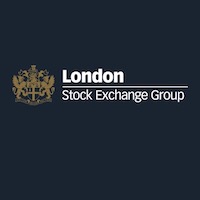 London Stock Exchange Group said it will spend more on its integration with Refinitiv this year, disappointing analysts and sending its shares tumbling.
LSEG shares ended the day 14.38 per cent lower.
Capital expenditure is expected to be about £850 million in 2021, with £150 million of associated operating costs, according to a statement. That overshadowed the company's confident outlook as it increased its full-year dividend by seven per cent.
The group said its $27 billion acquisition of Refinitiv completed in January left it well-positioned to navigate the challenges of the pandemic and Brexit.
"LSEG is now truly global with a significant presence in North America, Europe, Asia and emerging markets," chief executive David Schwimmer said in the statement.
In a call with journalists Schwimmer said he expects the combination to result in some job cuts and a reduction in some of the group's real estate footprint.
The combined company will generate about 70 per cent of revenues from data, up from 40 per cent, according to Bloomberg Intelligence.
Commenting on performance for the year, Schwimmer said: "While early days, the work we have done so far confirms the quality of the business and the extent of the opportunities across the Group as we focus on integration and delivering the strategic and financial benefits of the transaction to our customers, shareholders and other stakeholders." ■
SOURCE