News
Activists sue Thomson Reuters over sale of personal data
Thursday 18 March 2021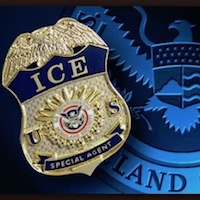 A coalition of US activists is suing Thomson Reuters, accusing it of illegally selling data belonging to California residents without their consent.
The Washington Post reported the privacy advocates' lawsuit follows revelations last month that US Immigration and Customs Enforcement (ICE) officers were using a Thomson Reuters database called CLEAR that contained hundreds of millions of phone, water, electricity and other utility records while pursuing immigration violations.
The database includes records connected to employment, credit reports, criminal histories and vehicle registrations, from utility companies in all 50 states. CLEAR is among a suite of "legal investigation software solution" products that Thomson Reuters sells to a broad range of companies and public agencies.
Thomson Reuters, which did not immediately respond to The Post's request for comment, has said in documents that the data about utilities comes from the credit-reporting giant Equifax.
Cat Brooks, a Black activist who is one of the plaintiffs, said in the lawsuit that the database contains a "360-degree view of her life," despite her efforts to protect her personal data and a subscription to a service that regularly scrubs her personal information from the Internet. She found that a wide range of personal information, including her address, cellphone number, and information about her relatives were all available in the database without her consent.
Rasheed Shabazz, another plaintiff, is a Black Muslim journalist and activist who does not want his personal information to be publicly available without his consent. Yet the CLEAR database includes his current and prior addresses, employer information, phone numbers and even a partially redacted social security number, he said in the lawsuit.
The lawsuit claims that the company compiles similar highly detailed information about residents across California, which the privacy advocates say violate state laws. "We saw the opportunity in this lawsuit to have one of those rare wins, not just for consumer privacy but for pushing back a bit against state surveillance as well, and really showing how linked those two are," said Albert Fox Cahn, the Surveillance Technology Oversight Project's founder and executive director, said in an interview with The Post.
STOP is one of several privacy, civil rights advocacy groups and law firms filing the case.
The lawsuit highlights growing tensions over the vast swaths of private data at the disposal of whoever buys it, The Post said.
Government agencies typically need a warrant to access customer data directly from the companies that collect it. But some have found what privacy advocates view as a workaround by looking to buy similar information from databases and brokers, a practice privacy advocates argue deserves greater scrutiny.
Thomson Reuters has previously directed questions about law enforcement's use of its systems to individual agencies. ■
SOURCE