News
Reuters still mostly white and male - diversity report
Tuesday 6 April 2021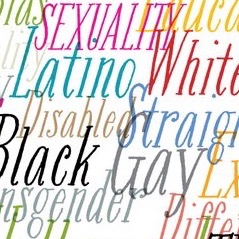 Reuters news operation is majority white and male, according to a diversity report published on Tuesday, but the company said it is committed to improving diversity in the newsroom and in leadership roles.
The global news operation is 56 per cent male - in the United States, the news operation is 58 per cent male, and in the United Kingdom 63 per cent male.
The global Reuters news operation is 72 per cent white and 10 per cent Asian. In the United States, the news operation is 80 per cent white and nine per cent Asian.
"Diversity and inclusion remain a strategic priority even during tough times," said editor for newsroom diversity Joyce Adeluwoye-Adams in the report. "This is not an initiative but an ongoing journey."
Reuters said in the report that it has taken several initiatives to improve diversity and inclusion in its news operation. Those include:
Employee networks for Black journalists, women journalists and LGBTQ journalists
An editorial mentoring programme designed to develop emerging leaders
Editorial training programmes for early career journalists
Editorial talent councils.
The company also said that 55 per cent of newsroom leaders are male, although that percentage is 45 per cent in the United States.
And 91 per cent of global newsroom leadership identifies as heterosexual. In the United States, that percentage is 85 per cent.
Reuters also disclosed that nine per cent of its newsroom identifies as having a disability, compared with 27.2 per cent for the general public.
Last summer, as Reuters committed to more aggressive goals around racial and ethnic diversity, including in its leadership. President Michael Friedenberg and editor-in-chief Stephen Adler wrote that "we recognize that we can do better and that we must improve the racial and ethnic diversity in our own organization."
That means hiring more journalists currently under-represented in the newsroom and making sure Reuters has more journalists of colour and more women in senior roles.
The report was published internally last December. It has been updated for external release. ■
SOURCE