News
London Stock Exchange must put more cash into Refinitiv - investor
Friday 16 April 2021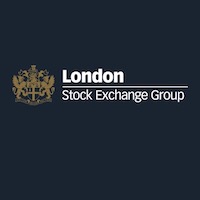 One of the London Stock Exchange's biggest investors has told its bosses they should spend even more money to help to bed down Refinitiv, which it bought for $27 billion this year.
Nick Train, co-founder of a fund manager that owns 4.2 per cent of LSE Group, said the exchange should invest "more, and sooner if necessary" to fix long-standing problems with Refinitiv.
His comments fly in the face of what the wider market has made of the mounting costs of integrating Refinitiv, The Times reported.
"The marriage, billed as 'transformational', was intended to help the exchanges group to compete with rivals in the financial data market, such as Bloomberg," it said.
"Investors initially bought into that enthusiasm and sent the group's shares to a record high in February, a month after the deal was completed. However, in March the company warned that it would spend £1 billion this year on integrating the news business, triggering a 16 per cent slide in the stock - its biggest one-day drop in more than 20 years. The gloom was compounded last week when a blackout at Refinitiv put its Eikon data terminals, used by hundreds of thousands of bankers and traders, out of action for several hours."
In his latest monthly disclosure to investors, Train told the group "not to lose sight of the strategic benefit of the deal", which tripled its revenues and turned it into one of the most valuable stocks in the FTSE 100 share index.
Despite its recent wobble, LSE Group remains a core holding in the Lindsell Train portfolio because, Train said, of "the rarity of such a globally significant data business in the context of the UK stock market". ■
SOURCE

The Times