News
Obituary: Rashid Sinno
Friday 23 April 2021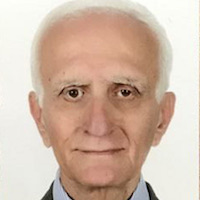 Rashid Sinno (photo), formerly a Reuters journalist in Beirut for 35 years, died on 19 April aged 83.
Samia Nakhoul, Middle East editor, writes: Rashid was a stalwart in journalism and the dynamo and pillar of the Reuters bureau in Beirut during the 1975-90 civil war and afterwards.
Every Lebanese and Arab envoy knew Rashid. He delivered scoops, exclusives and had access to privileged information because of his deep contacts among politicians, Arab envoys, security officials and warlords.
During the Western hostage crisis in Beirut in the 1980s when everybody was scrambling and struggling to find out who were the hostages that were set free it would only take one call from Rashid to his contacts and there went the Reuters snap, breaking the news to the world.
Rashid was a journalist with integrity, a true national who had access to all sects among Lebanon's sectarian myriads, yet he succumbed to no one except to the truth and his mission to tell the news without favour or bias.
We covered many important sad and happy events during our many years of work together. The happy ones turned sour soon, including the election of late president Rene Mouawad and his assassination soon afterwards. Rashid was among those who got the first confirmation of his death.
Rashid's honesty was something that distinguished him. I always recall how Rashid returned a cheque he received as a gift for covering the Saudi-brokered Taif peace accord that marked the end of the civil war when others accepted it.
Rashid leaves a legacy of honourable and truthful journalism. He was to me a great mentor, a father figure and an amazing colleague.
You will always be remembered Rashido as the vibrant, rigorous and devoted journalist to Reuters and the country you so much cherished.
He is survived by his wife, daughter, and two sons. ■