News
Obituary: Robert Trautman
Monday 13 September 2021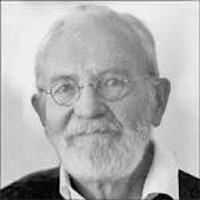 Robert Trautman (photo), who died on 4 September aged 90, was a Reuters correspondent in Washington and London for 30 years.
He covered most of Reuters reporting beats in Washington, and travelled widely, including with presidents Lyndon Johnson and Richard Nixon, and defence secretary Caspar Weinberger. His time in London covered the period from 1977 to 1981. He retired in 1997.
Prior to joining Reuters Trautman worked for various US newspapers and was press attache at the US embassy in Afghanistan. During retirement he volunteered with numerous organisations serving the homeless. He also conducted seminars for the International Federation of Journalists in Uganda, Tanzania, and Russia.
A notice in The Washington Post said he will be remembered "for his good company, dry humor and lifelong love of reading and learning." ■