News
Reuters delays return to office again
Tuesday 14 September 2021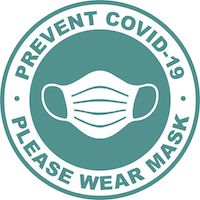 Reuters extended its delay for staff to return to office working in the United States until the New Year.
The date for "hybrid working", previously extended to 1 October, is now 3 January 2022.
"Based on current conditions in the U.S., including information and guidance from the CDC [Centers for Disease Control], we are now extending the date we expect to return to hybrid working to January 3, 2022. This is intended to give you certainty through the rest of the year," Mary Alice Vuicic, chief people officer, told staff.
"Our U.S. offices will remain open for those colleagues who can and wish to work in an office environment. You should make the decision that is best for your circumstances."
Staff who return to work in Reuters offices will be required to wear a mask in common areas and when not able to socially distance from others.
Vuicic said Reuters is evaluating President Biden's Executive Orders and federal government rules about vaccination for employers and how to implement them.
"In the meantime, we continue to encourage all colleagues to be vaccinated as it is the most effective protection against COVID-19." ■