News
Sir Peter Job opens season two of The Baron's Briefings
Tuesday 21 September 2021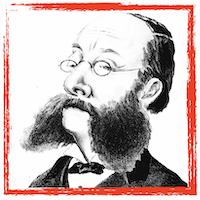 The Baron's Briefings, a series of Zoom talks by Reuters people begun last year, return tomorrow with former CEO Sir Peter Job.
The title of his talk is "How to avoid apologising for everything. Some micro aggressions from Peter Job."
After 38 years with Reuters (1963-2001), Job started a new life as an outside director of companies in Silicon Valley, New York, Frankfurt, London and the Hague in the technology, brokerage, banking, asset management, food and drink, energy and pharmaceuticals sectors.
The Reuter Society joined forces with The Baron website to organise the virtual Briefings in 2020 in place of its former quarterly meetings in Fleet Street, which were closed down by COVID-19. The Zoom format attracts a global audience for one hour each month to hear colleagues speak about topics ranging from global geopolitics to professional media and business issues.
Steve Somerville, chairman, The Reuter Society, said: "We are delighted to start this second season of The Baron's Briefings with one of Reuters heavy hitters. Peter Job handed over the leadership of Reuters Group in 2001, after ten years, to Tom Glocer, who was a star speaker in our first season.
"This is just one strand of our varied briefing programme."
Previous speakers were Arik Bachar and Paul Eedle, Mure Dickie, Bob Etherington, Jonathan Fenby, Tom Glocer, Mitch Koppelman, Ulf Laessing, Jeff Mason, Andrew Nibley, Douglas B Taylor, Paul Taylor, and Alan Wheatley.
Job will be on Zoom for an hour starting at 5:00 pm BST. To receive the Zoom link email baronsbriefing@gmail.com giving your connection to Reuters or Thomson Reuters. ■