News
Obituary: Ronald Gladman
Sunday 21 November 2021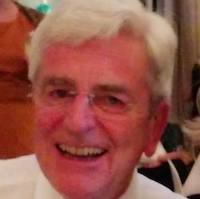 Ronald Gladman (photo), former Reuters group legal adviser, died on 2 November at the age of 80.
After a solid grounding in corporate law in a leading City law firm and a period with the European Commission in Brussels, he joined Reuters in 1976 and headed the legal department for 16 years, becoming group legal adviser in 1987. He helped to oversee the flotation of Reuters in 1984 and its transition to a public company.
Gladman built up a strong team of lawyers in London, New York and Geneva, and was much respected for his sound judgment, empathy and integrity. Speaking French fluently, and with a love of all things Gallic, he brought a truly international approach to his role.
He later used his expertise in company law to make an enormous contribution to the corporate secretarial function of the Reuters group, as well as advising the Reuter Society.
In retirement Gladman was a founder member of a small group of former members of the legal and tax departments who meet regularly to enjoy good food and wine, and each other's company. He will be much missed. ■