News
More Refinitiv savings - London Stock Exchange
Friday 4 March 2022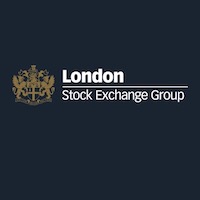 Refinitiv owner the London Stock Exchange has made bigger cost savings than expected from its acquisition of Thomson Reuters' data division last year and has promised more synergies than it had suggested previously.
The group, which paid $27 billion in shares and cash for Refinitiv, said on Thursday that it was making good progress in integrating the business after a setback last March that soured sentiment over the deal.
Cost savings from putting the two businesses together reached £151 million last year, higher than the £88 million originally pencilled in and the £125 million promised last August, it disclosed. LSE Group also lifted its target for total synergies from the deal over five years to "at least £400 million per annum". Previously it had forecast £350 million.
The upgrades came as the stock exchanges group reported adjusted pre-tax profits for 2021 of £2.3 billion, up 27 per cent and slightly higher than consensus forecasts of £2.25 billion.
David Schwimmer, 52, chief executive, said that the group had made strong progress on the integration of Refinitiv and he also made his first promise on revenue synergies from the deal, signalling £40 million to £60 million in 2022.
Investor confidence in the merits of the huge acquisition were shaken last March, two months after completion of the deal, when Schwimmer admitted that it was going to cost more than expected in upfront investment, sending the share price diving and making LSE Group one of the worst-performing stocks in the FTSE 100 last year. Even after yesterday's rally, the shares are a long way shy of the high of £98 reached just before that warning.
LSE Group employs 25,000 people in 70 countries. The Refinitiv deal added a large data business as well as additional exchanges trading bonds and currencies.
The group said that it had made progress on costs by removing duplicated roles, selling off property, making technology efficiencies and extracting better terms from suppliers. The first revenue enhancements would follow this year as the two sales forces were amalgamated.
Improving customer service had led to record retention rates in 2021, it said, in spite of complaints by some customers about the reliability and functionality of the Eikon screen-based data service used by many in the City.
The data and analytics division, the group's largest, reported revenue growth for the year of 5.3 per cent and capital markets was up 12.5 per cent, thanks in part to a strong year for flotations in London. The post-trade division, which handles clearing and settlement, was up by 11.1 per cent.
A 27 per cent boost of the final dividend to 70p makes a 95p total.
Schwimmer said the business had "delivered a successful first year after completion of the Refinitiv acquisition. We have produced a strong financial performance, have met or are ahead of all targets and have good momentum". ■
SOURCE

The Times