News
Reuters 'assessing' effects of new Russian media law - editor-in-chief
Monday 7 March 2022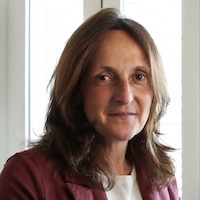 Reuters is assessing potential consequences of a new media law prohibiting publication of false information about Russian armed forces, editor-in-chief Alessandra Galloni (photo) said on Monday.
As a result of the new law, which makes the spread of "fake" information an offence punishable with fines or jail terms up to 15 years, many news organisations have suspended news gathering in the country and are reporting Russia from many other datelines while they seek clarification.
Reuters has not withdrawn staff from Russia but they are not filing.
"This law has yet to be applied, and we are all assessing the potential consequences of the measures," Galloni said at Reuters Institute for the Study of Journalism, Oxford, where she delivered the annual Reuters Memorial Lecture. "But we at Reuters remain determined to provide fact-based, trustworthy coverage of Russia in accordance with our Trust Principles."
Asked what Reuters Russia-based correspondents were calling the military action in Ukraine, Galloni said "The Reuters file on Ukraine is international. We're covering the war from many, many countries. We are calling it an invasion."
She said it was not easy now in Ukraine, adding: "It's hard not to have strong emotions at the images of buildings in flames, at civilians fleeing amid shelling, at refugee children in packed trains and pregnant mothers giving birth in bomb shelters. It's hard not to be angry at the propaganda. It's hard not to be anxious when your colleagues are on the streets of Irpin. It is hard to stay calm when friends fret that they will be jailed for doing their job in Moscow."
---
An earlier version of this article said "… many news organisations, including Reuters, have suspended news gathering in the country … "
Reuters said it is inaccurate to say that it has suspended news gathering operations in Russia. ■