News
Thomson Reuters expands 'work anywhere' and sabbaticals
Saturday 16 July 2022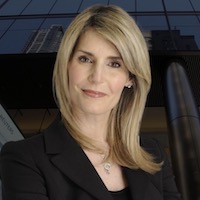 Thomson Reuters is expanding its "work from anywhere" policy and introducing a new sabbatical scheme for employees worldwide.
Under an existing programme called Flex My Way employees can already work from anywhere in their country of residence for up to eight weeks. Now they will be allowed to work anywhere in the world for four weeks, subject to local tax requirements. The number of jobs that can be fully remote has been increased.
"We give a list of possible countries to our employees ... and ask that they coordinate with their leader just to ensure if there's time zone coverage challenges or other things," says Mary Alice Vuicic (photo), chief people officer.
"Even without this policy, during the pandemic, when people had to work from home, we had many people go back to their home country or where they have family and work. We made sure to support them [during the transition]."
The new sabbatical programme is designed to provide employees with up to six months of unpaid leave. Vuicic notes it also provides opportunities for co-workers to step up and take on new roles while staff on leave are away.
"We added these based on feedback from our employees. We survey our people regularly. We do focus groups. We look at different segments of the workforce and what they're looking for and we co-create our work with their feedback."
Employees have been increasingly focused on flexibility, but the new benefits offerings are years in the making, says Vuicic, noting they want work to fit into their personal lives, not fit their personal lives into work.
"At TR, we focus on making sure we have supportive leaders and a culture that supports flexibility and the pandemic just accelerated this. For the first time, people had an opportunity to sit back and reflect on their lives [and] their careers." ■
SOURCE