News
Obituary: David Witchell
Sunday 14 August 2022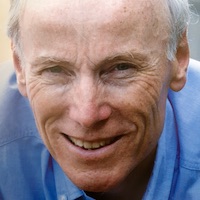 David Witchell (photo), former UKI business administration manager who joined Reuters in 1970 and stayed for 33 years, died on Saturday at the age of 74.
Two words describe his approach to his work: professionalism and integrity, Claude Green writes. But they paint only a small part of the picture.
I first met him when, as a rookie management accountant in 1979 in London finance department, I managed to incorrectly transcribe some key numbers that he, as finance manager for Germany, had provided. He immediately defused the situation by assuring senior management in London and Germany and me, that it was a mistake easily made and one that he had also been guilty of (I doubt that was the case, he was too good at his job).
We became firm friends from that moment. After Germany, he held senior roles in Asia and back in London. He was a true team player and a go-to person for many of us for advice and support.
Friends and colleagues who heard of his passing filled out the picture:
- "Honest, reliable and a wonderful work ethic … pretty good at squash as well."
- "He was very supportive, and had more constructive ideas than most, when we faced so many difficulties in the region."
- "We worked together in the same division for a number of years, he was always professional and a really decent man."
- "Sad news. I remember him as one of the easiest guys to work with."
- "I knew David when I was a correspondent in Frankfurt and he was the finance manager there. A really nice guy."
- "David was a true gentleman, and I recall he was very proud of but exhausted by his twins during their early years." ■