News
Reuters 'own goal'
Friday 23 September 2022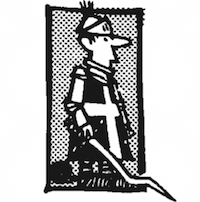 Morale has hit rock bottom at Reuters, where 300 hacks in the United States recently stopped work for 24 hours, Private Eye reported, and the UK office is an equally unhappy ship.
Despite its staff working "the frontlines of the pandemic and in conflict zones", as their representative at Reuters Guild put it, parent company Thomson Reuters had only offered a one per cent increase after two years of no pay rises and close to double-digit inflation, the UK satirical magazine wrote.
"The company itself is worth £45bn and the Thomson family who own it have increased their wealth by nearly £8bn during Covid, the Eye said in an item headed Thomson Twinge.
"The UK office is an equally unhappy ship, as profits rise but newsroom budgets shrink. Instead of local reporters with contacts, language skills and a deep knowledge of their beats, much of Reuters' 'reporting' is now done from new-fangled hubs in Bangalore and Gdansk by poorly paid hacks relying on secondary sources to piece together reports. But, as Reuters' head of pictures and video John Pullman told a meeting, Poland is a 'very cheap' place to produce video."
The Eye said that six years ago the sports team was hacked back to a level that meant routine coverage of football outside the bigger European leagues was no longer possible. Now even more sports staff have been laid off, match reports are frequently done based on TV coverage - even for major games - and mistakes are creeping into reports "by hub hacks who don't know a free kick from a penalty".
Meanwhile, stories are subject to a strict 300-word limit unless special permission has been sought, it said, adding: "Surely an own goal for the once omnipresent Reuters?" ■
SOURCE

Private Eye