News
RPF, unhappy with level of service, picks new administrator
Thursday 3 November 2022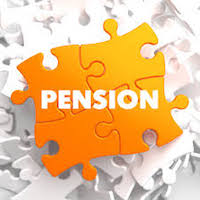 Reuters Pension Fund is changing its scheme administrator in a bid to improve the level of service.
The switch to Premier Pensions Management from Capita Employee Benefits is expected to be completed in the first half of next year.
"We have not been happy with the level of service provided by Capita and we aim that Premier will give a real positive change by significantly improving this," the Fund's Trustees said in their annual report to the nearly 7,000 RPF members.
They said the new service will be highly automated, so improving the efficiency from previously manual calculations and processes. It will also give members on-line access to Fund documentation and the ability to edit their own records.
"Moving to a new administrator is a major undertaking which we expect to complete during the first half of next year," the Trustees said.
RPF chairman Greg Meekings wrote: "Our funding position remains very strong, and we have weathered the twin storms of Covid and Ukraine better than many schemes thanks to our diversified investment portfolio."
The Fund had built a helpful and co-operative relationship with London Stock Exchange Group, whose Refinitiv division - formerly the terminals and data business of Thomson Reuters - is now the RPF's sponsoring employer.
"I know that members are concerned about our current cost of living agreement that expires in 2024," Meekings said. "We are discussing with LSEG whether and what may be possible. We expect to conclude these discussions at the same time as we sign off our 2022 valuation, immediately prior to expiry of the current agreement."
Ava Lau, LSEG group director and head of reward analytics and optimisation, said: "We echo Greg's comment that we have built a strong and co-operative relationship with the Trustee. There is a small team within LSEG with pension and actuarial expertise. Over the 18 months, we have been working with the Trustee and the Investment Sub-Committee to monitor the funding position of the RPF with the objective of ensuring it remains resilient in this challenging financial environment. We are delighted that the funding position remains strong despite this backdrop."
She said they had been working to bring their organisations and employees together by harmonising their pension offerings to their current employees.
"This involved closing the RPF to further benefit accrual from 31 August 2022, further securing the benefits already built up in the RPF."
The chair of the LSEG Pension Scheme, Catherine Redmond, became an RPF trustee last month. ■
SOURCE