News
Reuters journalists in US authorise strike
Saturday 5 November 2022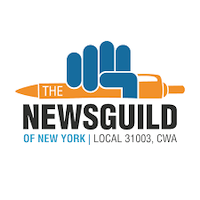 Reuters journalists in the United States have authorised their union to call a strike over protracted negotiations for higher pay and other benefits.
The so-called "supermajority" vote by members of the NewsGuild of New York does not guarantee a walkout but it allows the union's bargaining committee to announce a strike if progress is not made in contract talks.
The NewsGuild represents around 300 US-based Reuters journalists, photographers, videographers, copy editors, producers and technicians.
In a vote on Thursday and Friday 81 per cent of the union's members at Reuters voted to authorise their bargaining committee to call a strike "if their employer continues bargaining in bad faith". Some 80 per cent of the bargaining unit took part in the vote.
In early August, 90 per cent of the unit went on strike for one-day across all US bureaus, the first at the company in more than 30 years.
The NewsGuild said it filed an Unfair Labor Practice (ULP) action against Reuters in August for "bad-faith bargaining after the company repeatedly stalled out bargaining by failing to provide the union with bargaining dates. Additionally, the bargaining unit has gone two years without a wage increase during a period of high inflation, while Reuters has routinely reported high profits. The Thomson family, which owns Thomson Reuters, is the richest family in Canada and their personal net worth increased by more than $8 billion over the past two years."
Contract talks are due to resume on 14 November.
"Our colleagues have given us a clear mandate to do what it takes to get a contract that reflects runaway inflation and the company's multibillion-dollar cash hoard," said Tim McLaughlin, unit chair, Reuters Guild.
"So far, the company has dismissed the incredible amount of dedication we showed during the global pandemic and what we continue to do on a daily basis."
"Though Thomson Reuters is making huge profits during the pandemic, company reps repeatedly and begrudgingly come to negotiations with insultingly low offers, or in some instances no offers at all, for the very workers who make those profits possible," said Susan DeCarava, president, NewsGuild of New York. "It is that kind of disrespect that has galvanized Guild members at Reuters to take the momentous step of overwhelmingly voting in favor of authorizing their bargaining committee to call a strike. It's time for Reuters management to bargain in good faith and come to the table with substantive proposals that recognize our members' contributions to the company's bottom line." ■
SOURCE