News
Refinitiv 'generates a lot of cash' for London Stock Exchange
Tuesday 15 November 2022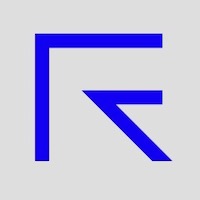 London Stock Exchange's acquisition of Refinitiv instead of accepting a takeover bid from a Hong Kong bourse operator diversified the business and brought in more stable income, CEO David Schwimmer said.
Hong Kong Exchanges and Clearing made a surprise £29.6 billion bid, equal to $36.6 billion at the time, for the operator of the London Exchange in September 2019. The bid was conditional on the London Exchange dropping its $27 billion offer to buy Refinitiv, made barely a month earlier in August 2019.
The London Exchange's board quickly rejected the offer and went ahead with the acquisition of Refinitiv, which has turned the London operator into a diversified company with stable income even during the coronavirus pandemic, Schwimmer told the South China Morning Post recently.
"We continue to have a very good relationship and a very constructive partnership with Hong Kong Exchanges and Clearing," Schwimmer said. "I think it was just two companies with very different strategies. Our board was very confident and comfortable with our strategy to acquire Refinitiv and become a global financial market infrastructure and data provider. We are very pleased with how that has worked out, strategically."
Refinitiv's data and analytics business generates ample cash because it has a lot of long-term subscribers worldwide. Subscription-based income represents 70 per cent of the London exchange's total revenue annually, while the rest comes from its market-related activities.
The acquisition has given the London Stock Exchange three major business avenues: data and analytics, capital markets and post-trade services.
"Our business is very diversified and very well positioned," Schwimmer said. "In an environment like this, where you have uncertainty, where you have volatility, you need more data."
The group has achieved many targets set at the time of Refinitiv's acquisition, such as business growth of between five and seven per cent over a three-year period and cutting down its leverage ratio.
"We announced the targets in August of 2019. So it was before Covid-19, rising inflation and the war in Europe," Schwimmer said. "And yet, because of the resilience of our business model, we are continuing to deliver on our targets.
"It is because the data business generates a lot of cash."
Schwimmer played down any competition pressure from the European markets. "The London Stock Exchange is by far the leading market in Europe, the most international in terms of capital coming to it, the most liquid," he said. "There are great opportunities for Chinese companies to raise capital in London by equity listings or bond listings." ■
SOURCE