News
Obituary: Muharem Osmanagic
Friday 27 January 2023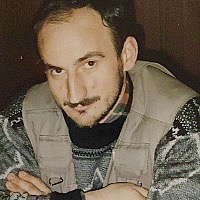 Muharem Osmanagic (photo), a former Reuters TV cameraman in Sarajevo who was a mainstay of Bosnian war coverage, died in hospital of cancer on 19 January at the age of 62.
Known to colleagues as Hare, he worked as a cameraman in the Sarajevo Agency Pool during the war and filmed some of the most iconic footage of the conflict.
Often described as a quiet and humble man, Osmanagic had a reputation among colleagues as an agency journalist who got on with the job of covering wars and disasters, meeting rolling deadlines, and making sure that people and politicians around the world could not say "We didn't know".
Former Reuters TV producer Glen Felgate, who worked with him in the Pool in 1994-95, said: "Hare was quiet and timid. Hare rarely spoke. I remember Hare going whole days without saying a word… Hare was modest and shy in person. He was content to let his pictures do the talking - and how they did!" ■