News
Reuters sees news agency growth, changes leadership
Tuesday 31 January 2023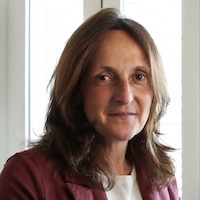 Reuters is changing its senior editorial leadership team to support expected growth in its news agency business.
Paul Bascobert - a US media exeutive who became president of Reuters in September - has identified growth in that business as a key plank of Reuters strategy over the next few years, editor-in-chief Alessandra Galloni (photo) told staff.
Reuters news reaches one to two billion people a day via broadcasters, digital media players, newspapers and other outlets, she said.
"In order to deliver, the newsroom needs to be not only in tune with, but ahead of, what our customers want. Like us, these media outlets are constantly evolving and seeking new areas of content and new ways to tell stories to better serve their own audiences," she said.
John Pullman, global managing editor for visuals, will spend the next six months studying the competitive and customer landscape and working with editors to identify specific solutions for Reuters video content - including new content types and formats - for existing and emerging players, Galloni announced.

He will work closely with Sue Brooks, head of agency, colleagues in sales and product, Jane Barrett, editor for media strategy, and Yann Tessier, global output editor, Reuters video news.

Pullman's deputy Jo Webster, will run the visuals team in the interim and will join Galloni's editorial leadership team. Galloni added that Tom Platt, global head of video, and Rickey Rogers, global head of pictures, will also participate regularly in her coverage and strategy meetings. ■
SOURCE

Reuters