News
Reuters reporters' online accounts faked to approach China activists
Wednesday 1 March 2023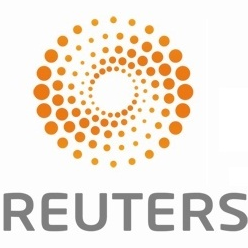 Reuters is investigating the impersonation and theft of press credentials of its journalists following disclosure of sham social media accounts used to engage with Chinese activists on online platforms.
The false representations of Shanghai bureau chief Brenda Goh and Hong Kong-based correspondent Jessie Pang, starting in late November on Instagram and the message app Telegram.
The impersonator or impersonators were seeking information about a group linked to protests the same month against China's strict COVID-19 controls, according to screenshots and several accounts provided to Reuters.
A Reuters spokesperson said: "We are looking into the impersonation and theft of press credentials of Reuters journalists and will take appropriate action."
A Chinese activist and dissident artist known as Badiucao, based in Australia, first disclosed the impersonations on Saturday on Twitter.
A fake account was set up on Instagram and one on Telegram purporting to be Pang, according to screengrabs from Badiucao seen by Reuters. Another activist told Reuters he had conversed with a fake persona of Goh via Telegram for three months.
Badiucao tweeted that he had been approached on Telegram by someone purporting to be Pang, asking for information on a Chinese-language online platform called Citizens Daily that carries protest art.
"Hello everyone," an imposter wrote in a Telegram chatroom, according to screenshots seen by Reuters that were provided by Badiucao. "I am Jessie with Reuters." The imposter then asked two members of the group: "Do you two have any ties to Citizens Daily?"
The imposter sought to gain the group's trust by giving details of Pang's background and recent work, Badiucao said.
Badiucao said he became suspicious at the language and questions posed by the imposter, however, and asked to verify the person's identity through Pang's verified Twitter account.
The imposter said he or she had no control over the Twitter account, as it was "run by a team at Reuters", a screenshot of the conversation provided by Badiucao showed.
The person then sent Badiucao, a political cartoonist prominent among protesters, a photo of Pang's press ID, which had expired.
A Reuters report said the identity of who was behind the fake journalist personas could not be ascertained. After the fakes were exposed, all their known accounts and conversations were deleted. None of Goh's or Pang's official social media accounts appeared to have been hacked. ■
SOURCE