News
LSEG targets Blackstone/Thomson Reuters stake buyback
Thursday 2 March 2023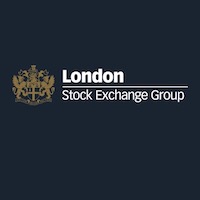 London Stock Exchange Group announced plans to buy back more of its shares as it raised its income growth outlook and hailed the successful integration of Refinitiv, which it said had supercharged its ability to generate cash.
LSEG said on Thursday it would seek shareholder consent to buy more of its own stock from a consortium of Blackstone and Thomson Reuters from which it acquired the data analytics group for $27 billion in January 2021.
"In addition to our existing share buyback, we are today announcing plans to seek shareholder approval for a buyback directed towards the Blackstone/Thomson Reuters consortium's stake, which will benefit all shareholders," chief executive David Schwimmer said in a statement.
The Refinitiv deal transformed the exchange, with data and analytics accounting for £4.944 billion of its total income of £7.743 billion in 2022, eclipsing the sums earned by its traditional activities, including share trading, which go back more than 300 years.
The directed buyback is expected to be up to £750 million by April 2024, LSEG said.
Schwimmer said the consortium owned just over 30% of LSEG shares when the Refinitiv deal was completed. Thomson Reuters, owner of Reuters News, held about $5.6 billion worth of LSEG shares as of 31 January.
About of 10% of LSEG equity is available for sale by the consortium. LSEG said £300 million of a separate, broader £750 million share buyback was carried out in 2022, with the remainder to be completed by July 2023.
LSEG released preliminary 2022 results in-line with forecasts. Total income, including recoveries, of £7.743 billion in preliminary results for 2022, was just above analysts' consensus of £7.733 billion, and up from £6.535 billion in 2021.
Schwimmer said the integration of Refinitiv and a strategic $2 billion partnership with Microsoft announced in December meant LSEG is "shifting from integration to transformation".
"We generate a lot of cash," he told reporters. ■
SOURCE