News
Reuters expands with new digital content acquisition
Wednesday 28 June 2023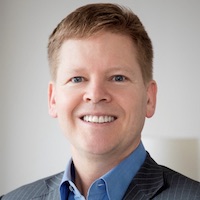 Thomson Reuters is buying a digital content asset management business to expand Reuters to new customers.
Imagen owns Screenocean, a video distribution platform that operates digital content libraries for sports, media and business companies including Premier League soccer and Major League Baseball.
Based in Britain, it will become part of Reuters News.
"Our belief is that our agency business needs to evolve to be a tech-enabled content delivery (business)," Reuters president Paul Bascobert (photo) said in a Reuters interview.
"With the addition of Imagen, clients will have the ability to seamlessly add media asset management services to store, manipulate, permission, distribute and monetize all their visual content," he said in a prepared statement.
Reuters currently serves agency clients through Reuters Connect, a business-to-business content marketplace that licenses Reuters text, images and videos as well as news and content from more than 70 other providers including the BBC, USA Today and China's CCTV.
The price being paid for Imagen was not disclosed in Wednesday's announcement.
It is the second deal announced this week. On Monday, Thomson Reuters said it agreed to buy Casenext, a California-based artificial intelligence company that helps legal professionals conduct research, analysis and prepare documents using generative AI, for $650 million.
Thomson Reuters has said it has earmarked $10 billion for acquisitions and about $100 million per year in investments in AI capabilities. ■
SOURCE