News
OPEC withholds media access to Reuters
Thursday 29 June 2023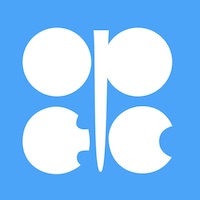 OPEC has withheld media access to reporters from Reuters, Bloomberg and The Wall Street Journal to cover a meeting of oil industry CEOs with energy ministers from OPEC and its allies, reporters and several people familiar with the matter said on Wednesday.
The Organisation of the Petroleum Exporting Countries and its allies, known as OPEC+, includes top oil producers Saudi Arabia and Russia.
OPEC declined to comment on why the reporters were not invited to cover the OPEC-hosted seminar in Vienna on 5-6 July.
"We believe that transparency and a free press serve both readers, markets and the public interest, and we object to this restriction on coverage," a spokesperson for Reuters said. "Reuters will continue to cover OPEC in an independent, impartial and reliable way, in keeping with the Thomson Reuters Trust Principles."
Reporters at Reuters received an email on Tuesday stating that earlier accreditation was not an invitation to attend. Bloomberg and The Wall Street Journal reporters received a similar communication, sources familiar with the matter said.
This would be the second consecutive OPEC+ event in which OPEC has restricted media coverage. The same media groups were denied access to OPEC's Vienna headquarters during a 4 June oil policy meeting. OPEC gave no reason for excluding the three organisations from the previous policy meeting in June.
The email from OPEC's public relations department to Reuters reporters on stated press participation was by invitation only and that earlier accreditation - which OPEC called "self accreditation"- would not grant access to the event.
OPEC had sent emails earlier in June to all members of the Reuters team who had applied for accreditation, saying their registration had been completed and that OPEC was looking forward to welcoming them to the seminar. The email included a QR code to be presented with ID at in-person registration for the event.
OPEC sent an email on Tuesday inviting reporters at other media organisations to attend, the sources said. Those included the Financial Times and trade publication Argus, as well as S&P Global Commodity Insights, known as Platts, the sources said. The communication stated "this email serves as your personal invitation," according to a copy forwarded to Reuters.
Argus confirmed it had been invited and would attend. The Financial Times declined to comment and Platts did not respond to a request for comment. ■
SOURCE

Reuters