News
Foundation rebuts LGBT+ reporting allegation
Monday 21 August 2023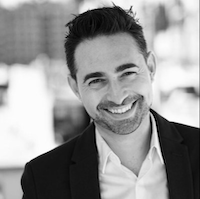 The Thomson Reuters Foundation on Monday rebutted a published allegation that its CEO intervened to prevent an editor seeing an LGBT+ group on which it reports, thus calling impartiality into question.
A meeting with a group called the LGB Alliance was stopped because it became apparent that it was to discuss a formal news partnership that did not comply with the Trust Principles, Foundation chief executive Antonio Zappulla (photo) said.
Telegraph columnist Charles Moore wrote recently that the LGB Alliance had for some time felt frustrated by the lack of coverage it received from Openly, a Foundation offshoot that describes itself as "a global digital platform delivering fair, accurate and impartial LGBT+ news to a world that isn't".
There was no ban, Zappulla told The Baron. "The Thomson Reuters Foundation has no policy against reporting on the activities or voice of the LGB Alliance. This applies to all interest groups and the Foundation continues to pay due regard to the many interests which it serves."
The Foundation, charitable arm of Thomson Reuters, is independent and impartial, Zappulla said. "We do not enter into any type of news partnerships with interest groups. This policy upholds our Trust Principles to preserve our independence, integrity, and freedom from bias in the gathering and dissemination of information and news. As CEO, it is my responsibility to safeguard these principles."
In a written statement, the Foundation said it has not and will never prohibit its journalists from meeting any organisation, nor does it have a policy against reporting on the activities or voice of the LGB Alliance. The newsroom operates with full editorial independence in accordance with the Trust Principles.
"As such, the Foundation has contacted LGB Alliance for comment in the past, and will continue to use the Alliance as a source on lesbian, gay and bisexual issues for its digital LGBTQ+ news platform, Openly, where relevant and alongside other organisations to ensure balance in its reporting."
Earlier this year, the Openly team received repeated requests from the LGB Alliance to be quoted in stories and to write articles based on its press releases. These emails were always met with a response. Openly journalists were pressured to meet with the LGB Alliance's senior members to discuss "what 'impartiality' means in [TRF's] reporting" and explore a "'potential news relationship' with Openly as a 'partner'."
The matter was escalated to Foundation editor in chief Yasir Khan and the CEO, whose responsibility is to protect the impartiality and integrity of the Foundation's journalism in keeping with its mission to strengthen free, fair and informed societies. "It is on this basis that the CEO - in consultation with the editor-in-chief - advised against such a meeting." ■