News
Obituary: Brian Lawley
Saturday 23 September 2023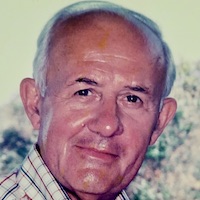 Brian Lawley (photo), a long serving Reuters Middle East manager, has died at the age of 82 after a long illness.
His distinguished career was marred, through no fault of his own, by being expelled from his post as regional general manager in Bahrain in 1987, Stephen Somerville writes.

His expulsion by the government of Bahrain, after several years running the region, came as a great shock to Lawley and to Reuters.
The Bahraini decision was unexpected because the cause was a news dispute, whereas Lawley was a business manager and not responsible for the company's editorial policies or performance.
Bahrain ordered him to leave the country immediately despite protests by Reuters senior management.
Reuters rejected Bahrain's accusation of bias in its reporting of a territorial issue in the Gulf. The company also argued that any action for such a protest properly should have been taken against regional editorial staff, also based in Bahrain.
Lawley was moved to a temporary posting in Hong Kong and a new manager was appointed in Bahrain, Martin Vickery.
The incident had longer term corporate and personal consequences. The regional editorial desk in Bahrain was quickly transferred to Cyprus to protect it from political pressure within the Middle East.
The Bahrain general management headquarters subsequently followed Editorial to Cyprus and was incorporated in a Middle East regional management structure.
Vickery recalled that his relations with the Ministry of Information in Bahrain were always "very prickly" following Lawley's departure.
"In 1989 this led to a meeting between the minister and Reuters visiting general manager, Michael Nelson, together with editor Graham Stewart and myself. Nelson was told, in no uncertain terms, that the incident that led up to Brian's expulsion would never be forgotten and would always be held against Reuters."
Former Middle East regional manager Gordon Hanson said the expulsion had a traumatic effect on Lawley.
"Although he later occupied senior positions in North America and in London, he seemed to lose the optimism and joie de vivre which had so marked his earlier career," Hanson said.
Lawley joined Reuters Economic Services in the 1960s as a Stockmaster sales executive working with John Albanie. His talents were quickly recognised and he was appointed RES manager for the Middle East, based in Beirut. Promotion to manager for Italy followed and he later returned to the Middle East as the Company's manager for the area, based in Bahrain.
After Hong Kong, Lawley took up an assignment in New York before moving back to London and retiring.
Friends remember Lawley as an accomplished linguist with a splendid sense of humour in several languages.
Hanson said Lawley had fluent French, Italian and German plus a working knowledge of Arabic, and in his retirement studied Spanish.
"He had a good sense of humour and was a brilliant mimic in several languages, to the delight of colleagues and clients alike," he said.
Former CEO Sir Peter Job said one of Lawley's biggest challenges was the task of getting the Reuter Monitor into the lucrative Saudi Arabian market.
"The Kingdom was a difficult and inaccessible place at that time, and we were forced to go through a very expensive Saudi agent to get the service running," he recalled.
"It did not always run all that well. When Brian went to visit clients, one of them shouted 'you can take back your Monitor' and threw the silver screen over the desk into Brian's lap.
"There were rumours at the time that Merrill Lynch was trying to team up with IBM to challenge Reuters, and it may have been the same disgruntled Arab customer who penned the threat to abandon Reuters and turn to Merry Lunch (this is not apocryphal, I remember seeing the message)."
Lawley is survived by his wife Anne.
The funeral will be on Monday 25 September at Mortlake Crematorium, London at 3:20 pm. ■