News
Thomson Reuters unveils $100 million a year generative AI strategy
Wednesday 1 November 2023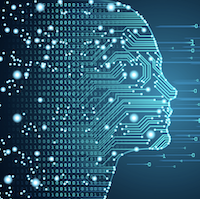 Thomson Reuters announced plans to invest more than $100 million a year in generative artificial intelligence.
The company said on Wednesday it is building AI-powered capabilities for its products including a tool for its flagship service Westlaw Precision.
The plan includes AI upskilling for the 26,000-strong global workforce.
"AI will revolutionize and transform the future of work for professionals across the globe," CEO Steve Hasker said in statement.
"Professionals have our unwavering commitment and support as they safely navigate the opportunities and challenges provided by the evolving AI landscape."
A company statement said: "Based on the company's data and AI ethics principles, the company is delivering training and technology to increase colleagues' understanding of AI in a safe and an effective environment for application and learning, including AI learning pathways with specialized options for technologists and customer-facing sales teams."
It said it is looking to build AI capabilities, make acquisitions, find partners and train its staff to use AI across its business.
The announcement came as the company reported third-quarter profit of $367 million, up from $228 million in the same quarter last year.
Revenue totalled $1.59 billion compared with $1.57 billion in the same quarter last year.
The company says the increase was helped by growth in recurring revenues, offset in part by net divestitures.
Q3 2023 revenues of $1.59 billion fell slightly short of revenue estimates by 0.50%, narrowly surpassing last year's Q3 revenue of $1.57 billion.
Reuters News revenues of $180 million increased 5% driven by a contractual price increase from the agency's news agreement with the data & analytics business of LSEG, and growth in transactional events and digital advertising revenues. ■
SOURCE