People
Alex Ferguson leaves World Bank
Friday 7 June 2019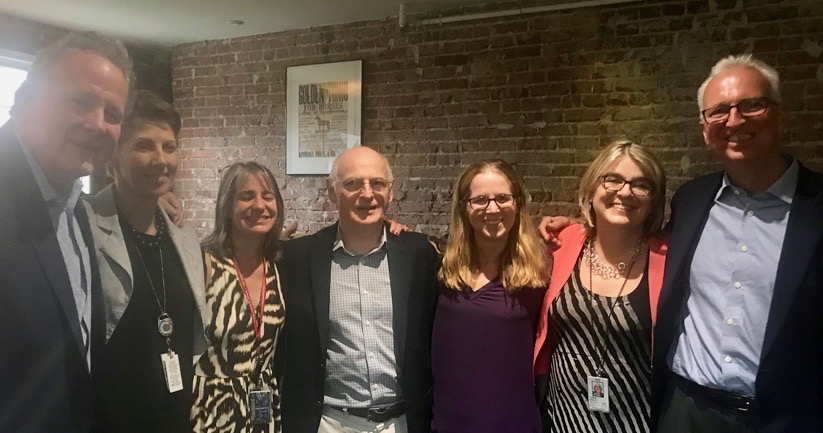 Former Washington bureau news editor Alex Ferguson celebrated his departure from the World Bank this week with fellow Reuters alumni.
Known as the "godfather" by fellow ex-Reuters folk, he will start on 1 July as the new vice president of communication and membership at the World Cocoa Foundation in Washington. This industry group is dedicated to ending child labour and deforestation in the production of chocolate.
Ferguson leaves the Bank after 14 years in which he was communication adviser and chief-of-staff to World Bank president Robert Zoellick and lastly external affairs manager for South Asia.
PHOTO: (L-R) ex-Reuters colleagues at the World Bank Rob Doherty, Stella Dawson, Maureen Lorenzetti, David Storey, Laura MacInnis, Sue Pleming and Alex Ferguson. ■