People
Executive editor Jean Yoon to leave Reuters
Wednesday 5 June 2019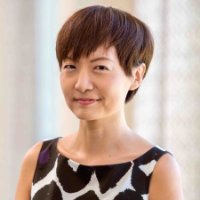 Reuters' executive editor for editorial strategy Jean Yoon (photo) is leaving after 24 years with the agency and returning to her native South Korea.
"She is moving back to Korea to be closer to her family and begin a new chapter in her career," editor-in-chief Stephen Adler said.
Yoon "has been admired as both a leader and a key contributor across the file," he told staff. In her most recent role, she spearheaded a number of strategic initiatives, including setting the groundwork for the Global Desk and combining agency and Refinitiv client usage data.
She directed Reuters strategic centres in Bangalore, India, and Gdynia, Poland, "which play a crucial role in enriching our news file".
Previously she was regional editor for Asia, regional desk chief, company news editor, general manager and editor for south east Asia, chief financial correspondent in Seoul and UK technology and media correspondent in London.
She leaves on 30 June. ■