People
Alister Doyle bows out after 36 years to freelance
Friday 22 March 2019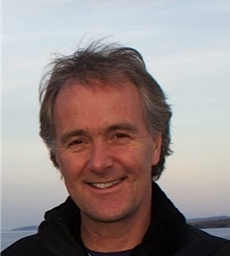 Reuters longest-serving environment correspondent Alister Doyle (photo) is leaving the agency after 36 years in order to freelance.
As environment correspondent based in Oslo since 2004, he covered UN negotiations and the science of climate change. The job took him to places ranging from the Arctic to Antarctica, where he was on the last flight to land on a part of the Wilkins Ice Shelf before it collapsed in early 2009.
A 1982 graduate trainee, his other postings included Paris, Central America, Brussels and London. He also spent 2011-12 as a Knight Science journalism fellow at the Massachusetts Institute of Technology.
"I'm leaving to go freelance," he tweeted, "thanks to colleagues, and scientists, delegates, NGOs who've helped me, especially at #climate talks in Milan, Montreal, Nairobi, Bali, Poznan, Copenhagen, Cancun, Doha, Warsaw, Lima, Paris, Marrakesh and Bonn. Please stay in touch!" ■