People
Back in Prague 30 years after the Velvet Revolution
Friday 8 November 2019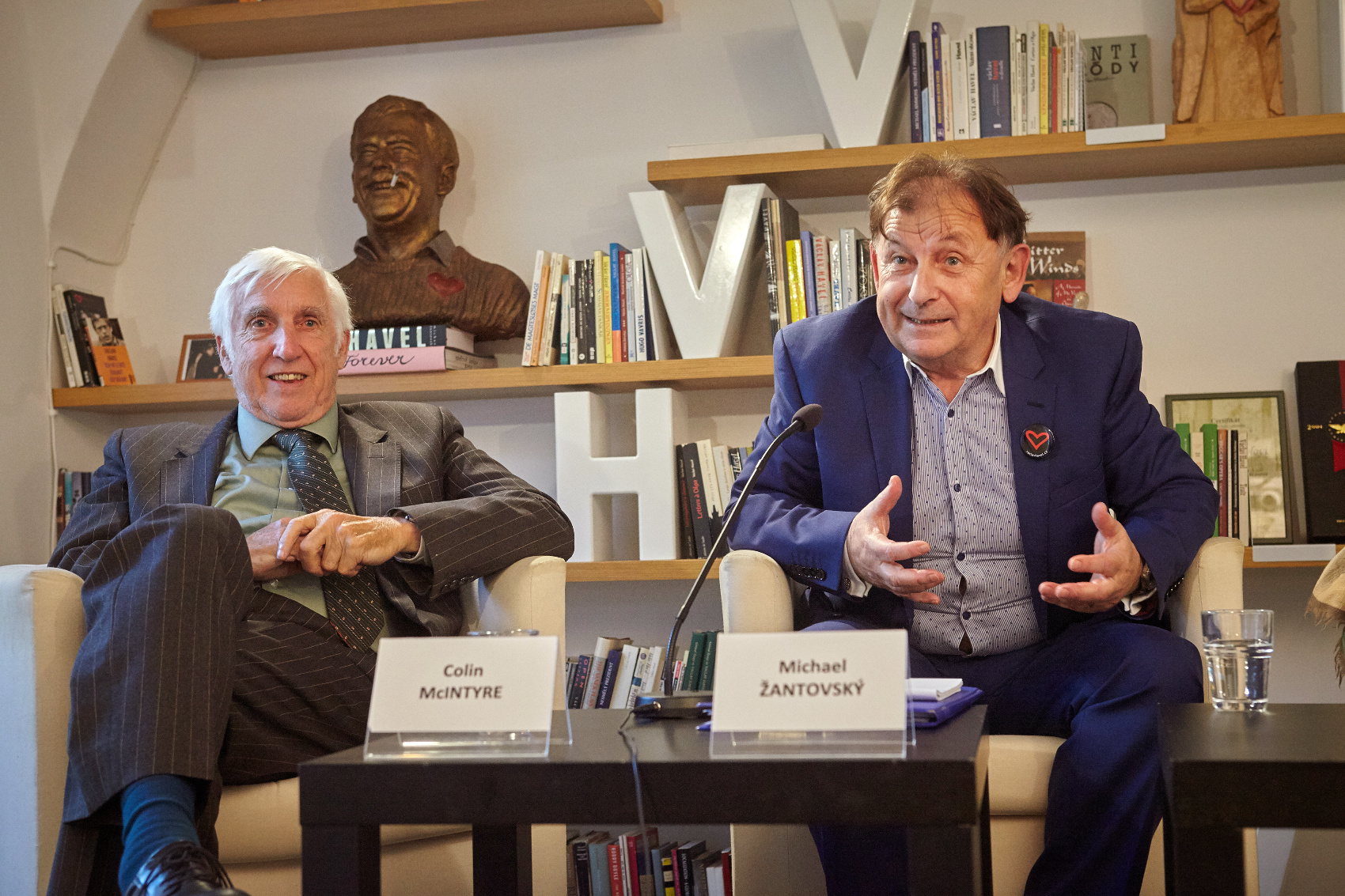 Former Reuters correspondent Colin McIntyre was invited to Prague in October to mark the 30th anniversary of the Velvet Revolution that brought down the communist regime, which he reported.
The event, organised by the Vaclav Havel library and Radio Free Europe, included a symposium discussing the role of the Western press in the events leading up to the revolution.
McIntyre, who was chief correspondent, East Europe, at the time, was joined at the discussion by his Associated Press counterpart Alison Smale, and the event organiser Michael Zantovsky, who was Reuters local Prague correspondent at the time. He went on to become the spokesman for Havel, the country's leading dissident during communist rule, when he became president of Czechoslovakia, as it then was, and later was Czech ambassador to Washington, Tel Aviv and London.
During their visit McIntyre and Smale were interviewed by Czech national TV and two independent channels.
---
PHOTO: Colin McIntyre (L) and Michael Zantovsky in Prague to mark the 30th anniversary of Czechoslovakia's Velvet Revolution. ■