People
Fair trade: Same story, different audience
Friday 23 August 2013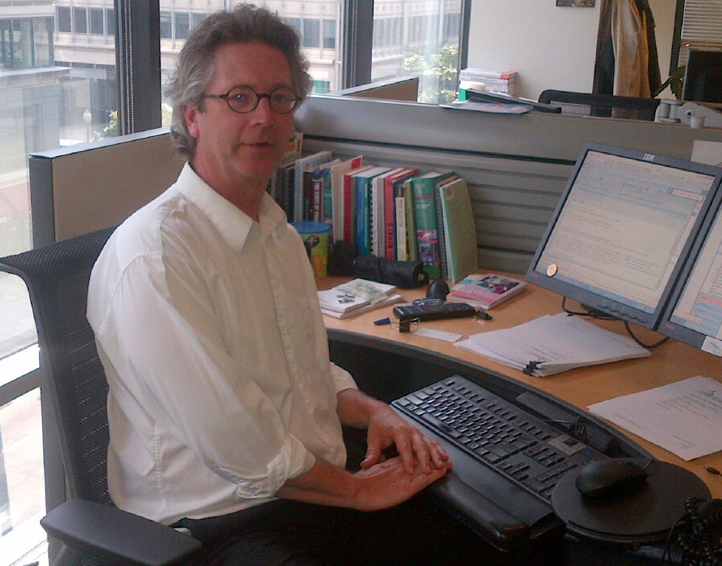 Doug Palmer (photo), Washington-based trade correspondent for more than a decade and before that agriculture correspondent since the mid-1990s, is the latest among a number of highly-respected staff reporters to leave Reuters in the United States in the past two years. He checks out at the end of August to join Politico, a political journalism organisation that has growing influence inside the US capital's Beltway, Bob Evans writes.
Palmer, who joined Reuters 17 years ago from the old Knight-Ridder Financial News service, will be senior writer on international trade issues for Politico Pro, a paid subscription service, but he says some of his writing will also appear on the free Politico website. Founded in 2007 by two reporters from the Washington Post, the group also issues a give-away daily newspaper while Congress is in session, and provides reporting for television and the Internet.
"It's going to be a new experience for me, but it was a good opportunity before I get too old to change," said Palmer, a US citizen who has travelled widely in his time with Reuters and been a welcome visitor, for his knowledge and contacts as well as for his easygoing nature, in bureaux around the globe. "He was one of the nicest colleagues I ever worked with," says former Geneva trade correspondent and bureau chief Richard Waddington, now a Spain-based freelancer.
Palmer was a key member of the Reuters team that covered the World Trade Organisation ministerial conference in Qatar in November 2001, some two months after the attack on New York's Twin Towers. The conference launched the Doha Round of negotiations for a new global trade treaty which was due to have been completed within five years. "I've been waiting for that ever since, and I thought it might be time to move on and let someone else at the Washington end have a try at getting it wrapped up," he says.
He also covered trade conferences in Geneva, Hong Kong, Shanghai, Beijing, Buenos Aires, Mexico City, Cancun, Quebec, Cartagena and Honolulu. But it was not always trade - he also did brief but stimulating political assignments in Iraq and Afghanistan. "I'll miss the travelling, I'm sure, but I might get some later," he says. One of his projects is to set up a trade reporting office for Politico outside the United States, perhaps in Geneva.
"We will miss him," said Washington bureau chief Marilyn Thompson in announcing his departure to staff in the Americas. ■