People
Graffiti knitter Belinda goes yarn bombing
Tuesday 8 June 2021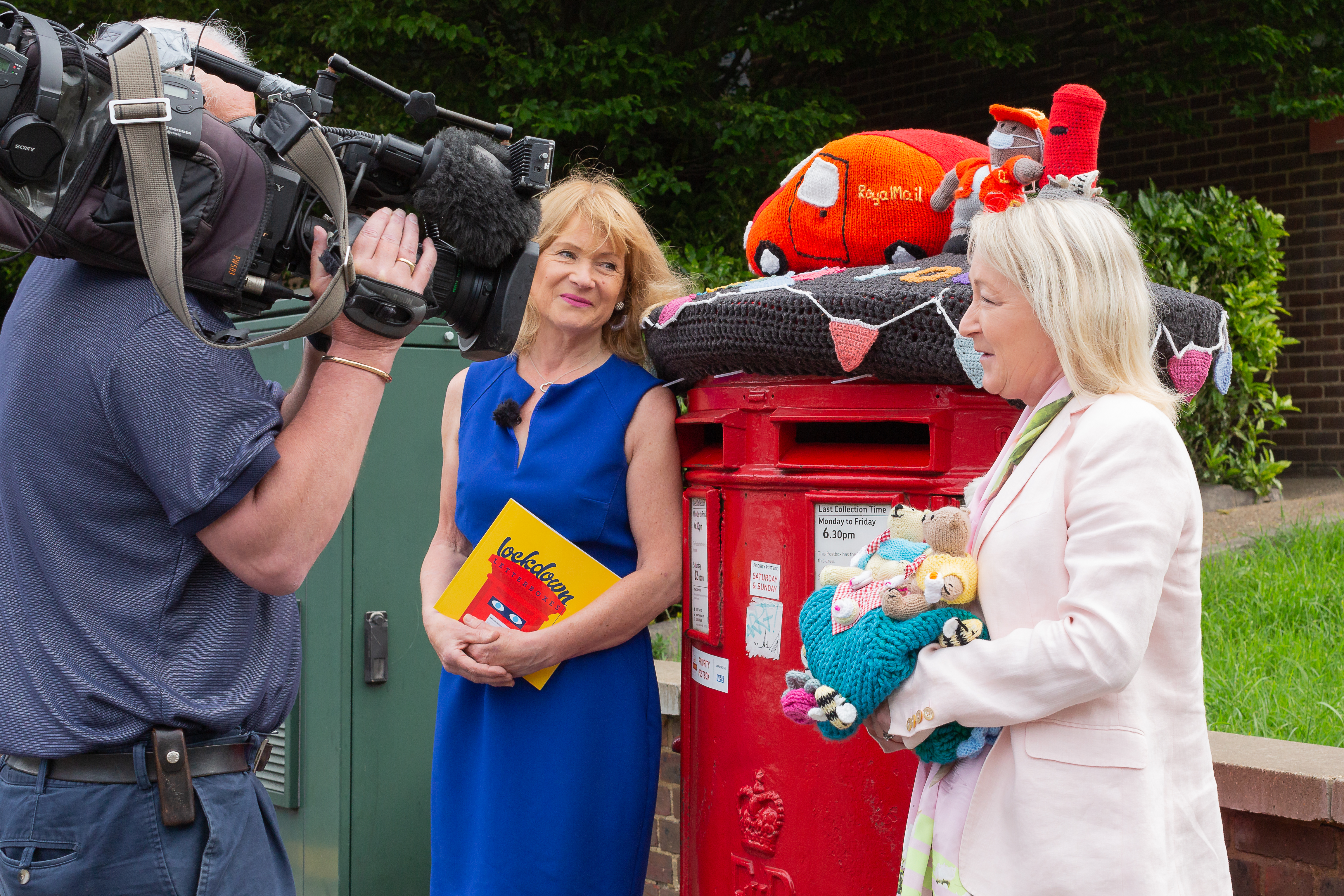 Outgoing Thomson Reuters Foundation editor-in-chief Belinda Goldsmith spotted a funny thing happening during lockdown - brightly coloured knitted and crocheted covers started to pop up on postboxes around the country.
She realised this quirky craze was going viral and embarked on a mission to find out how it started - and why - at a time when everyone's life was thrown into turmoil. With the help of three friends - a photographer, a graphic designer, and a publicist - she uncovered intrigue, mystery and crime in the rapidly expanding world of graffiti knitting. The result? A book launched this month to raise money for UK charity YoungMinds.
"Lockdown Letterboxes: A very British yarn about postbox graffiti knitters during COVID" looks at how lives changed during lockdown through the experiences of a unique new group of graffiti artists of all ages and from all walks of UK life. Aged seven to 80, these crafty yarn bombers took up knitting needles and crochet hooks as they were locked out of school, struggled with examinations, got to grips with home schooling, were furloughed, off work with anxiety issues, diagnosed with cancer, lost parents in care homes, and shielded at home with no outside contact.
"I just could not imagine a more British way to cope with one of the most challenging times the country has faced," said Goldsmith (centre in the photo), who leaves the Thomson Reuters Foundation this month after seven years - and another 20 years at Reuters - to run Save the Children's global media team. "I just knew this could strike a chord as a positive fad to emerge from an extremely bleak period that brought smiles and joy to so many communities."
And she was right. The book, Goldsmith, and some of the graffiti knitters have appeared on several television channels - view one here - more than 25 radio stations and a list of newspapers. Illustrated with photos of more than 50 postbox toppers from across Britain, the book also looks at the history of yarn bombing, speaking to the US pioneer of woolly street graffiti, and tracks down the first people to create a postbox topper in Britain. It features so-called solo bombers who remain anonymous - and also police accounts about the theft and vandalism of these woolly creations including one mass village raid.
You can get your copy - or two - on Amazon - with all proceeds going to YoungMinds. ■