People
How the US military covered up killing two Reuters journalists
Wednesday 17 June 2020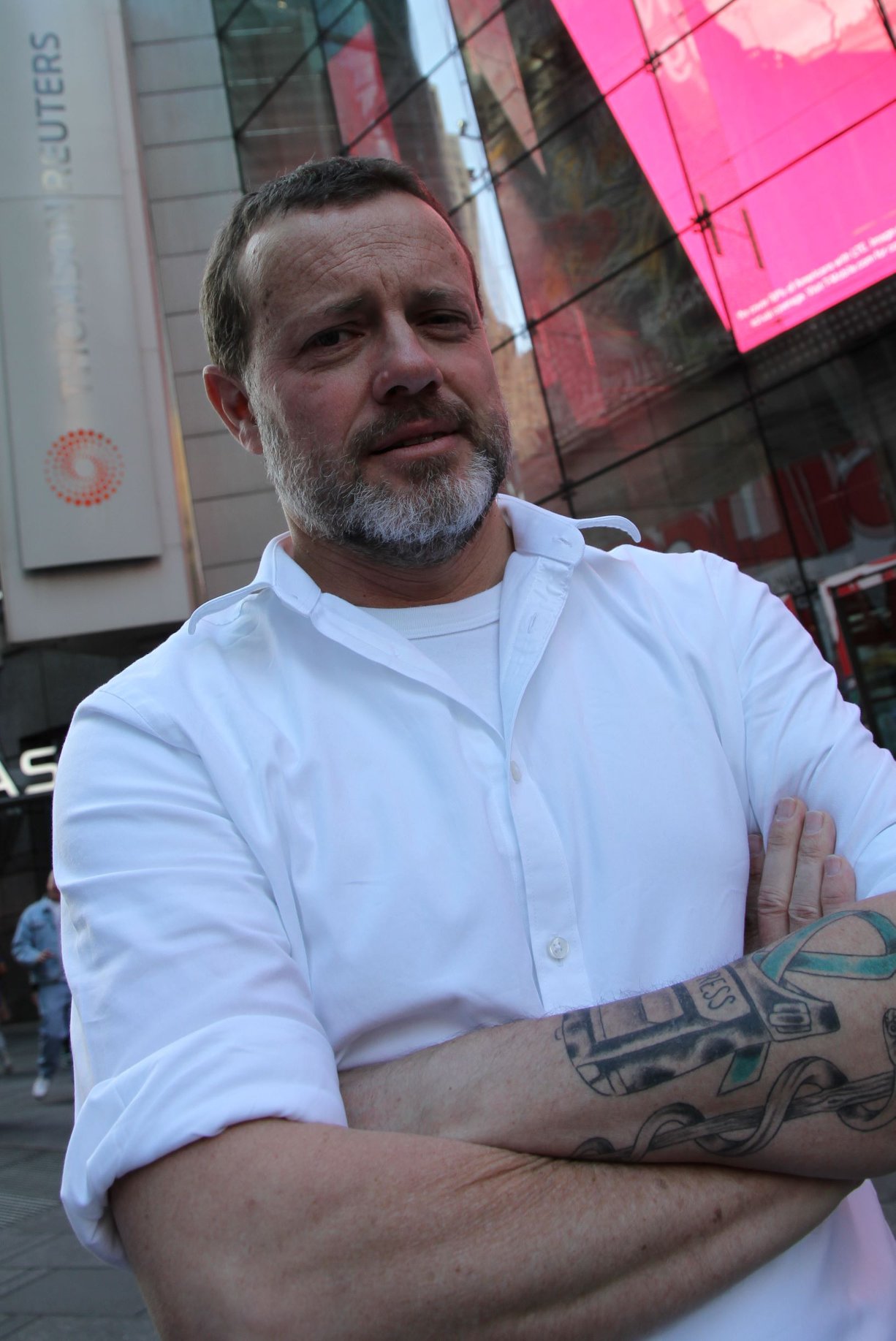 Dean Yates (photo), the Reuters journalist whose post-traumatic stress led to a job as the agency's first head of mental health and wellbeing strategy, has spoken out about how the US military covered up the killing of two of his colleagues.
It was all lies, he says.
Yates was Baghdad bureau chief in 2007 when Iraqi photographer Namir Noor-Eldeen, 22, and driver/fixer Saeed Chmagh, 40, were killed. Footage shot from a US military Apache helicopter showed the two Reuters staffers and nine other men being blasted to bits and two children seriously wounded. A WikiLeaks video called Collateral Murder revealed details of the deaths.
Five months ago Yates ended a 26-year Reuters career, the last three in the mental health role which had been created for him.
On Facebook, he paid tribute to "the dear colleagues I worked with at Reuters who were taken violently from this world, RIP: Namir Noor-Eldeen, Saeed Chmagh, Lu'ay al-Jabouri, Sabah al Bazi and Muhanad Mohammed in Iraq. Yasser Faisal in Syria and Harry Burton in Afghanistan".
"It's time I spoke frankly about this," he wrote.
"The reaction of Reuters to the release of the tape by [WikiLeaks co-founder, hacker and activist] Julian Assange on April 5, 2010, was unacceptable. We should have publicly called out the U.S. military for lying in the first place - for claiming in a statement on July 13, 2007, that Namir Noor-Eldeen and Saeed Chmagh were killed 'during a firefight'.
"We should have called out the U.S. military's lack of transparency - for not handing over the tape despite our repeated requests for it.
"Why did the military bury the tape? Was it because it showed a wounded Saeed trying to get up for three minutes before Crazy Horse 1-8 opened fire on the Good Samaritan van driver who came to his aid, killing them both? Was it because of the sickening banter between the pilots?
"We should have called out the U.S. military when a spokesman for U.S. Central Command said on April 6, 2010, that the military couldn't find its own copy of the tape. Chelsea Manning found it easily enough two months earlier.
"And also on April 6 when a separate spokesman for Central Command said 'there was never any attempt to cover up any aspect of this engagement'. That's exactly what not giving the tape to Reuters amounted to. Covering up what happened during that 'engagement'.
"The leadership of Reuters at the time - I include myself in this - owed it to Namir and Saeed to hold the U.S. military to account. We failed them."
A report in The Guardian this week refers to an off-the-record briefing Yates had with two US generals in the Green Zone on 25 July 2007. They played down the attack on the minivan as a minor thing.
"I sent a 1,250-word account of the briefing to top Reuters editors later that day. Of the minivan, I wrote: "Although they did not show this footage, he (one general) said a minivan showed up 5 minutes later, having sped to the scene. He said it was the military's view that this van had arrived to take away the weapons and any wounded insurgents, so they opened fire on it."
That was all they said about the van.
Yates says the US assertions that his colleagues were killed during a firefight was all lies.
The meeting that put him on a path of destructive, paralysing - eventually suicidal - guilt and blame "that basically fucked me up for the next 10 years", leaving him a state of "moral injury", happened at US military headquarters in the Green Zone.
Yates and a Reuters colleague met the two US generals who had overseen the investigation into the killings.
It was a long, off-the-record meeting. The generals revealed a mass of detail, telling them a US battalion had been seeking militias responsible for roadside bombs. They had called in helicopter support after coming under fire. One Apache had the call sign Crazy Horse 1-8.
"They described a group of men spotted by this Apache," Yates says. "Some appeared to be armed and Crazy Horse 1-8 … had requested permission to fire because we were told these men were 'military-aged males' … and they appeared to have weapons and they were acting suspiciously. So, we were told those men on the ground were then 'engaged'."
The generals showed them photographs of what was collected after the shooting, including "a couple of AK-47s [assault rifles], an RPG [rocket-propelled grenade] launcher and two cameras".
"I have wondered for many years how much of that meeting was carefully choreographed so we would go away with a certain impression of what happened. Well, for a time it worked," Yates says.
Yates stayed in Baghdad until October 2008. He did not get the full video. Reuters continued to ask for it. Yates was reassigned to Singapore. He displayed symptoms of post-traumatic stress disorder, including noise aversion and emotional numbness. He avoided anything to do with Iraq and had trouble sleeping.
He thought: "They [the US military] fucked us. They just fucked us. They lied to us. It was all lies."