People
Ex-Reuters executive denies 'unconscionable' eBay allegations
Monday 15 June 2020
A former executive who led the integration of Reuters following its takeover by the Thomson organisation in 2008 on Monday denied "unconscionable" allegations in a "cyberstalking campaign".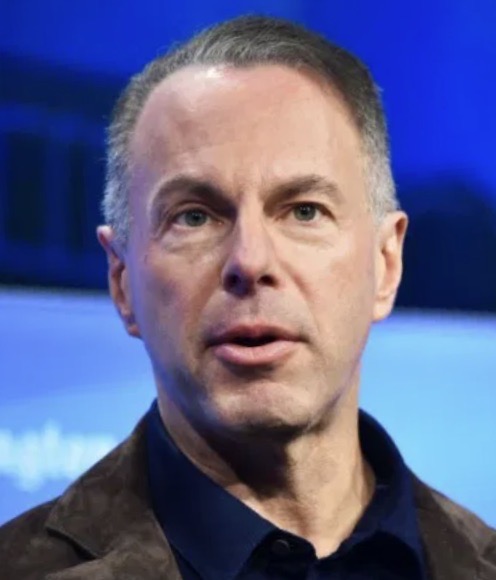 Devin Wenig (photo) was head of the combined group's markets division which included Reuters News agency when he was ousted in a major management shake-up in 2011. Weeks later he joined online marketplace eBay in a senior position.
The US Department of Justice has charged six former eBay workers with leading a cyberstalking campaign against a couple who publish an e-commerce newsletter that eBay considered critical of the company, The Wall Street Journal reported.
The Department on Monday said the attacks included sending the couple threatening Twitter messages and packages that contained live cockroaches, a funeral wreath and a bloody-pig mask. It also alleges that the defendants, whose responsibilities included security and global intelligence, conducted covert surveillance of the couple.
Two top executives at eBay, who are unnamed in the complaint, allegedly suggested in August that it was time to "take down" the editor of the newsletter after it wrote about litigation involving the online marketplace, the Journal reported.
Members of eBay's executive team followed the newsletter's posts and often took issues with its content, according to the Justice Department.
"It goes pretty far up the chain at eBay," US Attorney Andrew Lelling said at a news conference. He noted that the Justice Department investigation continues.
EBay said it was notified by law enforcement in August of suspicious activity by the company's security personnel directed at the newsletter editor and her husband, who serves as publisher. EBay said it immediately launched an investigation and in September fired all those staff involved in the campaign.
The company said its investigation included examining whether Wenig, its then chief executive, might have played a role in the harassment of the editor and publisher. The company said that while it found that some of Wenig's communications at the time "were inappropriate," it found no evidence that he knew in advance or authorised any actions against the couple.
Wenig resigned from eBay in September over what he said were disagreements with the board, including clashes over the sale of assets. In a statement on Monday, Wenig said he did not direct or know anything about the alleged acts involving the former eBay employees. "What these charges allege is unconscionable," he said. ■
SOURCE