People
John Stonestreet bows out, hailing his tribe on the Reuters desk
Wednesday 15 November 2023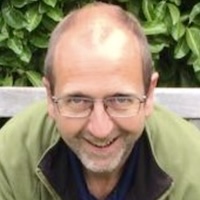 Veteran desker John Stonestreet (photo) has bowed out of Reuters with warm admiration for his colleagues, calling them his "tribe" and the best of an endangered breed.
But in a farewell note after 15 years on the London desks, Stonestreet also fired barbs at senior management.
"Tone down the 'inspirational' emails telling us how award-winning Reuters is; and how well loved and cared for we all are; and how awesomely we implement your initiatives. As journalists we don't buy the hyperbole, and your budget-airline approach to running the agency makes such rhetoric doubly incongruous," he said.
Stonestreet suggested some attrition at the top instead of among the rank and file. "Imagine how many brilliant bureau chiefs, writers, reporters and sub-editors we could hire for, say, an extra $4 or $5 million."
He said he had made great friends and worked with people far braver and talented than him, paying special tribute to the teams in Russia, Ukraine and Gaza.
"So to the many at Reuters who I respect and admire: Thanks for making my time among you so special. I know how lucky I've been," he wrote.
"The desk is where I found my tribe … You are the best of an endangered breed, the gatekeepers of language as a finely calibrated instrument against the dark arts of propaganda and misinformation … Helping to keep that beacon lit has been an immense privilege." ■