People
Paris Dinosaurs redux
Friday 25 November 2022
Two dozen Paris bureau old hands made their way up the challenging spiral staircase of a Paris bistro on Wednesday for a lunch in honour and memory of the late Bernard Edinger, founder of the Paris Dinosaurs occasional dining club.
Organised by Nelson Graves with a small group of helpers, the guests of honour were Bernard's wife Suzanne and daughter Julia.
Bernard always kept in touch with old mates from his long time in Paris bureau and elsewhere in Reuters world - Israel, Africa, and most famously Saigon when it fell in 1975. From small beginnings with just a few friends, the group grew into regular lunches of mainly ex-Paris bureau hands and partners, hence the Paris Dinosaurs.
He discovered restaurants ranging from a college for haute cuisine students (delicious food, beautifully served, very reasonable price) and a Paris barge in the shadow of Notre Dame cathedral. Conversation was always stimulating, ranging from perceived gaps in the Reuters news file to the generally dreadful state of world affairs.
A small group of Dinosaurs met at Bernard's funeral in June and agreed the lunch tradition should be continued. Nelson picked up the baton and thus the Dinosaurs met again at Le Louvre Ripaille restaurant - and hopefully will continue to do so on an annual or bi-annual basis.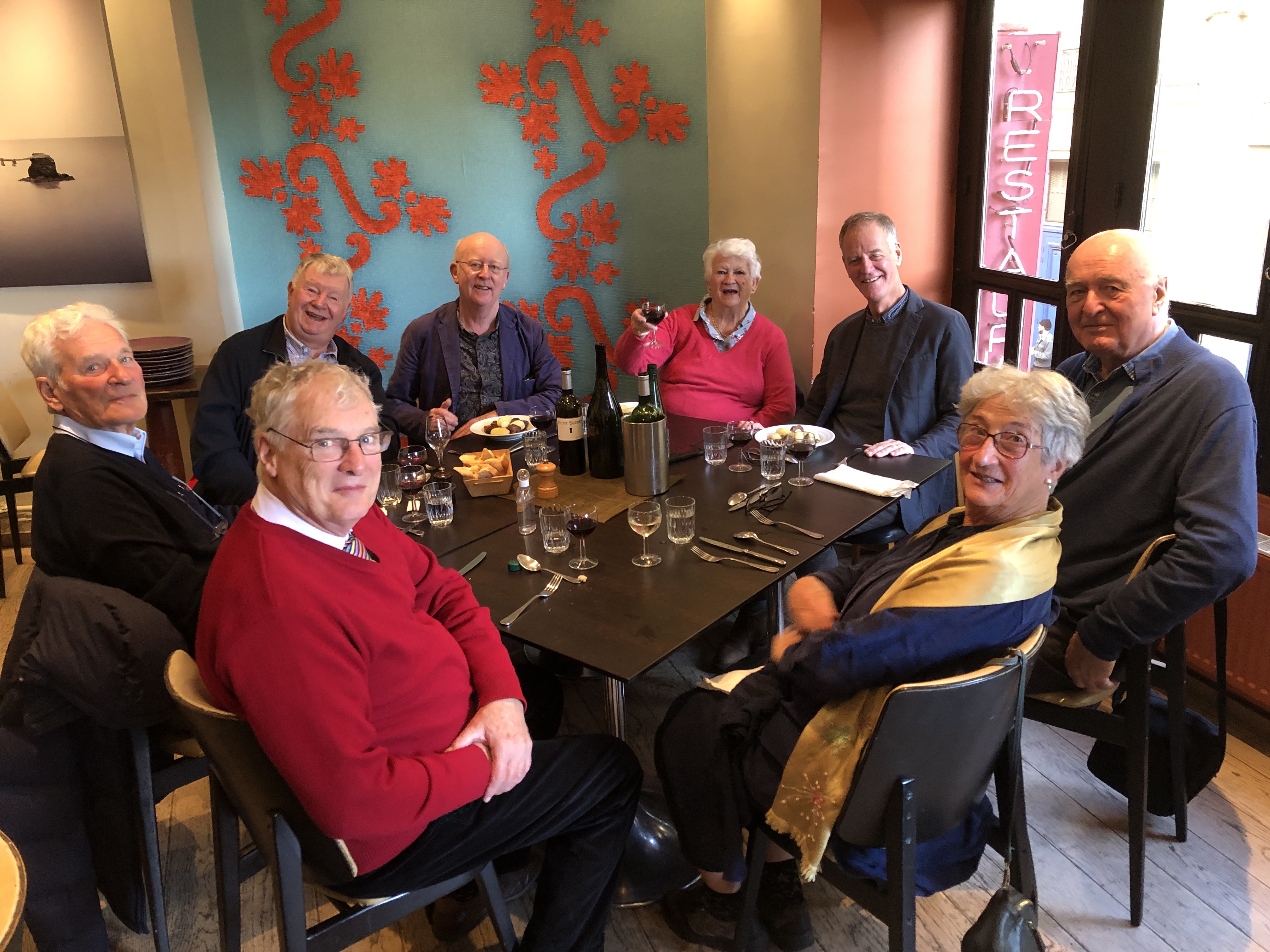 Nelson Graves, Fay Winning, Martin Leeburn, Tony Winning, Francois Raitberger, Nick Bray, Josette Bray, Nick Parsons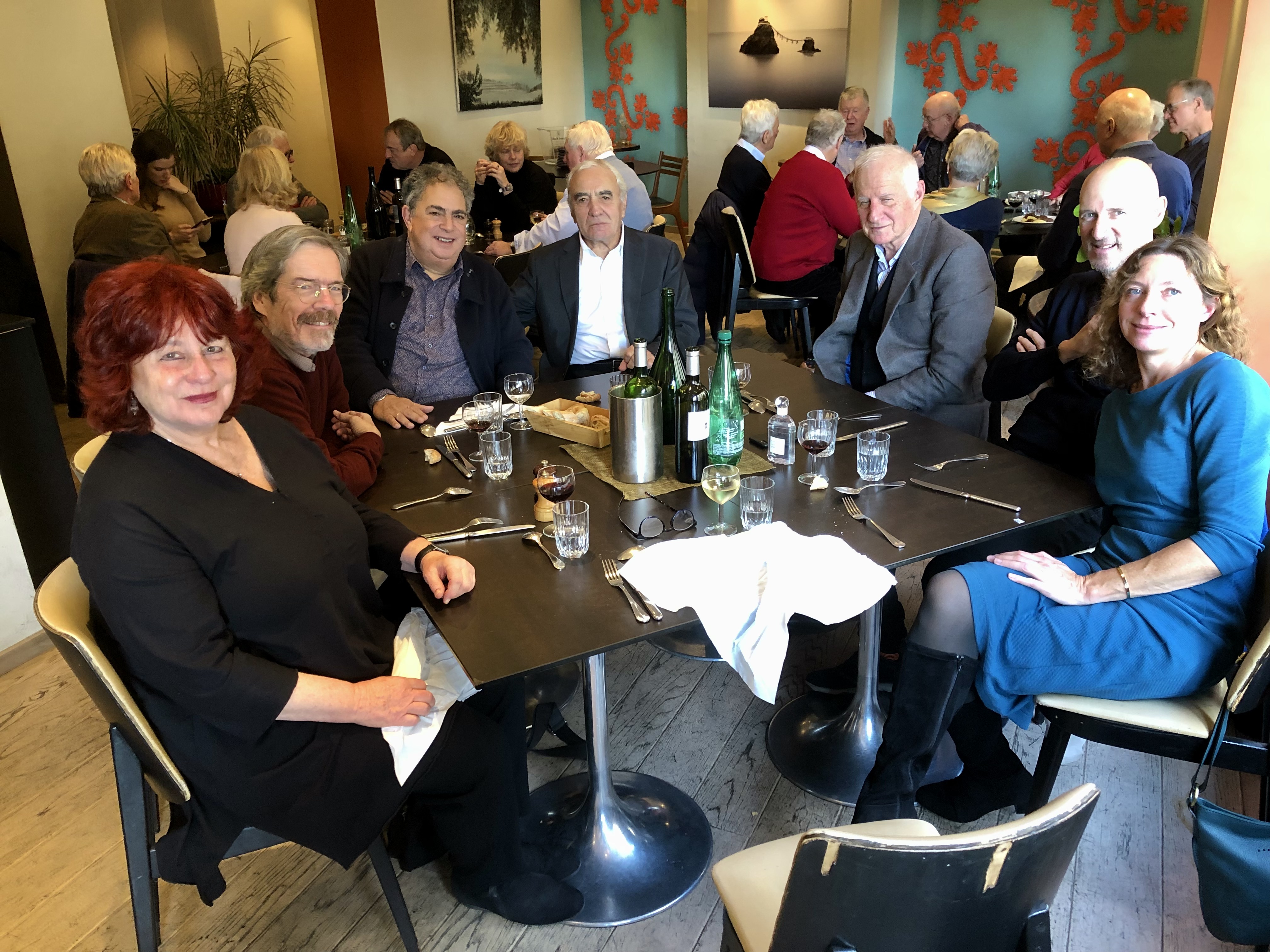 David Lawday, Paul Taylor, Tom Heneghan, Meg Bortin, Cath Bremer, Yves Clarisse, Charles Bremner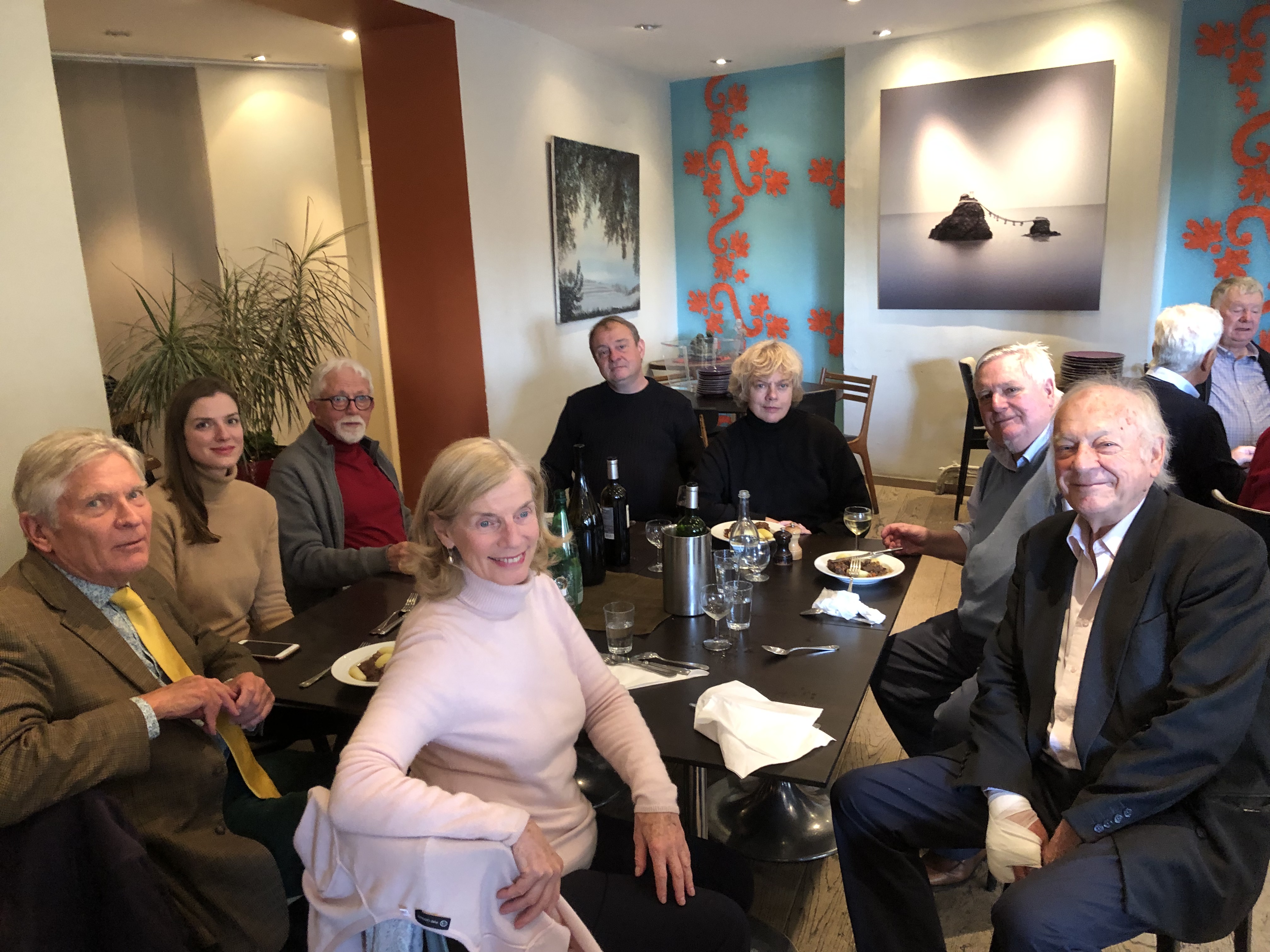 Marcel Michelson, Bob Evans, Julia Edinger, Paul Majendie, Suzanne Edinger, Alan Riding, Phil Wardle, Maartje Michelson ■