People
Pope Francis makes Reuters correspondent a Papal Knight
Monday 15 November 2021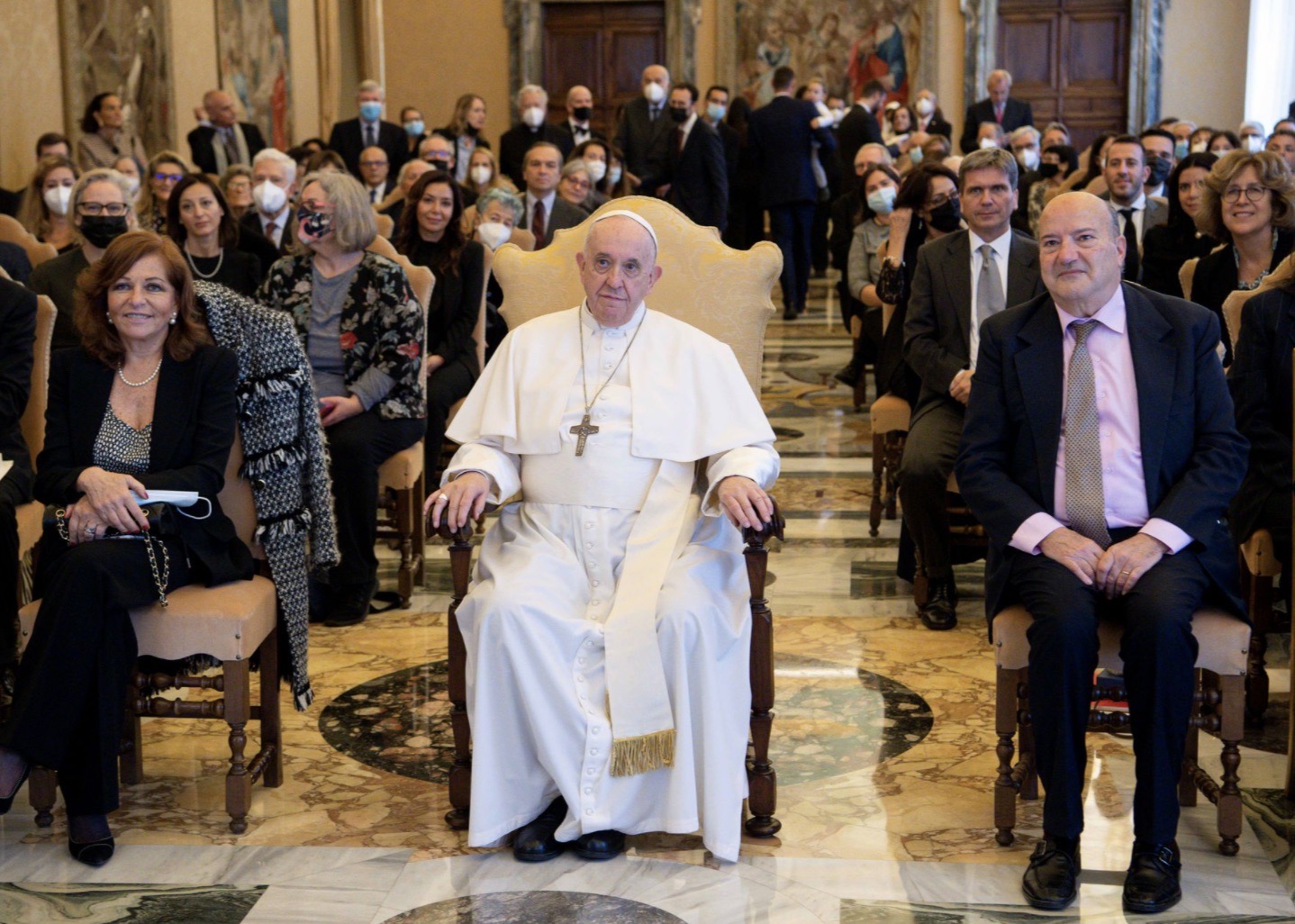 Reuters long-time Vatican correspondent Philip Pullella has been honoured by Pope Francis as a Papal Knight.
The weekend ceremony made Pullella, an Italian-born American who has been covering the Holy See for Reuters since 1983, a Knight of the Grand Cross of the Order of Pope Pius for his services to journalism.
Honouring Pullella - and Valentina Alazraki of Mexico's Noticieros Televisa as a Dame of the Order - in the presence of journalists accredited to the Holy See, the Pope said he also wanted "to pay homage" to the entire community of journalists present, saying "the Pope loves you, follows you, esteems you and considers you precious".
"It was a blast to receive the honorific … and happy that the Pope used the occasion to speak of the importance of a free media. You are all dispensed from calling me Sir," Pullella wrote on his Facebook page.
Despite this last advice, many of the large number of friends and colleagues, past and present who congratulated him insisted he be addressed henceforth as "Cavaliere".
In his speech at the awards ceremony, Pope Francis said journalism does not come so much by choosing a profession, as by launching oneself on a mission to explain the world, make it less obscure, make people less afraid and look at others with greater confidence.
Gathering and processing of ideas for a news piece is a difficult and complicated mission that could lead to being crushed by the news itself instead of being able to make sense of it. Hence in order to preserve and cultivate that sense of mission, the Pope encouraged them to keep in mind what he considers the three marks of good journalism: listening, going deep and storytelling.
The Pope also spoke about escaping "the tyranny of always being online, on social networks, on the web" which he said is difficult, and he thanked the journalists for reporting about "what is wrong in the Church, for helping us not to sweep it under the carpet and for the voice you have given to the victims of abuse".
---
PHOTO: Pope Francis with Philip Pullella (right) and Valentina Alazraki ■