People
Refinitiv taps ex-Reuters editor for top news job
Tuesday 10 December 2019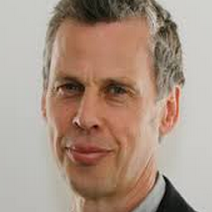 Refinitiv has appointed Richard Mably (photo), formerly a 25-year Reuters veteran, as news performance director.
Mably was Reuters' London-based global editor for financial markets, commodities and polling when he left the agency in the summer in another reorganisation of senior editorial roles.
Refinitiv describes itself as the largest distributor of news to the global financial community, with news from more than 10,000 sources, up from 3,000 two years ago when it was the financial and risk business of Reuters parent Thomson Reuters.
It said Mably's appointment will enhance Refinitiv's role as a distributor of trusted news to the global financial community.
"Richard will bring his extensive editorial experience to Refinitiv, with a remit to identify and invest in the most valuable news to customers," a Refinitiv announcement said. "Richard's editorial experience makes him perfectly placed to maximise the value to Refinitiv's customers from the Reuters News agreement." The 30-year agreement is worth $325 million annually to the agency.
"At a time of global trade wars and critical elections shaped by intense political discourse, trusted news is more important to the financial community than ever before," said David Craig, Refinitiv CEO. ■