People
Reuters staff unite to say: Free our colleagues now
Tuesday 4 September 2018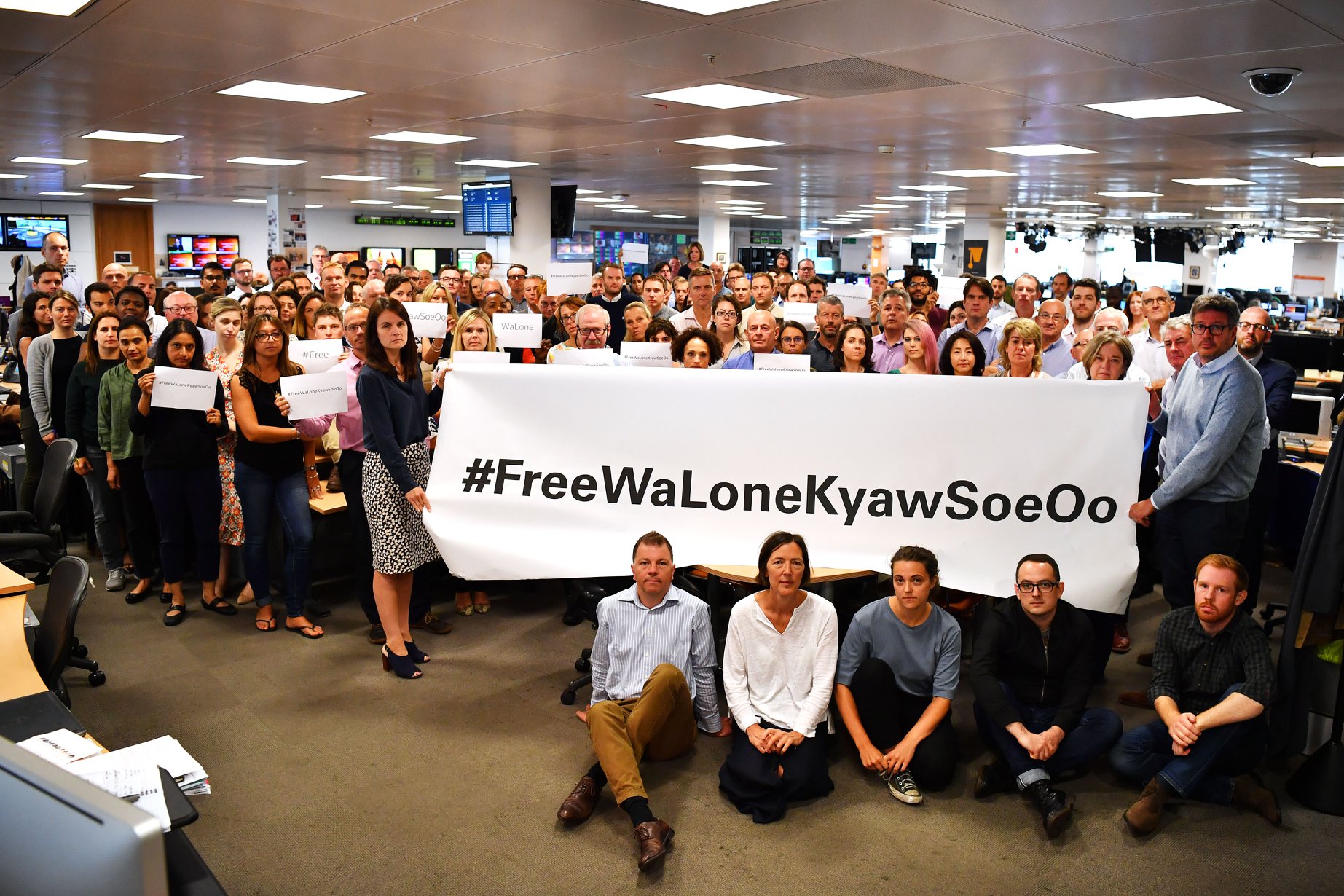 Reuters staff in newsrooms and bureaus around the world came together to call for the release of their colleagues Wa Lone and Kyaw Soe Oo imprisoned in Myanmar.
The two reporters, detained since December, were sentenced to seven years each on Monday on a state secrets charge arising from their reporting of a massacre by the military.
Above, the London newsroom. Below, bureaus around the world.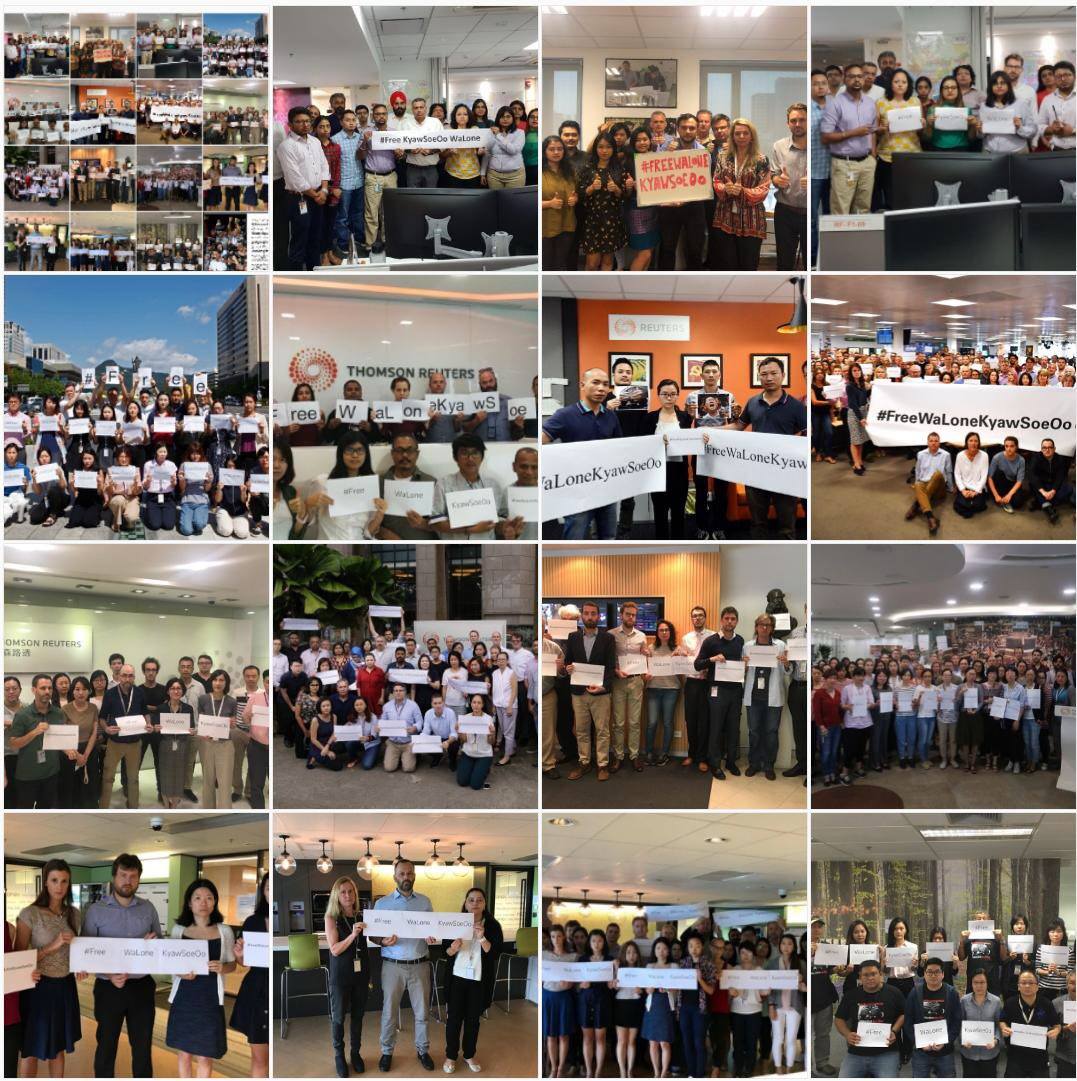 ---
FACEBOOK #FreeWaLoneKyawSoeOo TWITTER #FreeWaLoneKyawSoeOo ■