People
Russian venue for memories of John Morrison
Saturday 25 November 2017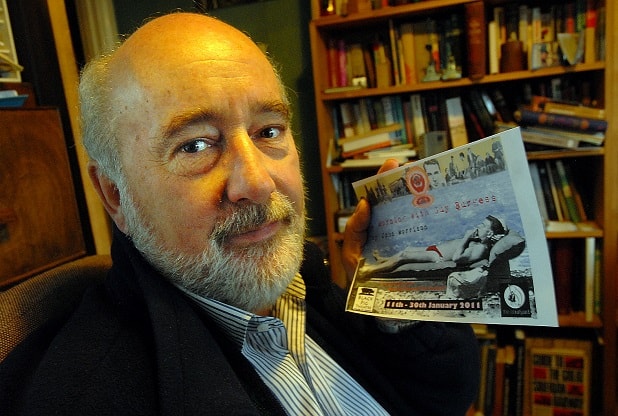 Pushkin House, London's Russian cultural centre, was packed on 15 November for an event to celebrate the life of former Reuters correspondent John Morrison (photo).
The venue was appropriate for Morrison had modestly recalled that when he joined Reuters as a graduate journalist trainee he had been "equipped with a working knowledge of Pushkin but not much else".
He went on to be based in Moscow, Vienna, The Hague, Paris, Harare and London, and after taking early retirement from Reuters in 2000 became an author and playwright,
writing from his home in Sevenoaks, Kent. He died of cancer in August at the age of 68.
Among those who attended the event were ex-colleagues Richard Balmforth, Vanora Bennett, Meg Bortin, Ralph Boulton, Alan Philps, Oliver Wates, three who joined Reuters as journalist trainees on the same day as Morrison in 1971 - Brian Mooney, Scott Thornton and Patrick Worsnip - and Rosemarie Weiland , widow of Sidney, former bureau chief in Moscow and Vienna.
Guests on the night, who included several members of the theatre group Player Playwrights, had the chance to view copies of Morrison's first book 'Boris Yeltsin: From Bolshevik to Democrat' and his play 'A Morning With Guy Burgess' about the British spy in Moscow. His other work included 'Anthony Blair - Captain of School,' a witty satire on the Blair era of British politics.
"It was an opportunity to remember John and celebrate his varied and interesting life and his many writings," his widow Penny said. "We would have liked to have invited more people but the room was full to bursting and we couldn't have squeezed in any more guests. John had asked for the celebration to be held at Pushkin House so we did what he wanted. I hope we did him proud."
"We were very pleased so many people from all parts of my father's life could be there on the night," his younger son Nicholas said. "We hope it was a fitting tribute." ■