People
The Baron at ten: 'Pray desist from over-indulgence'
Saturday 16 June 2018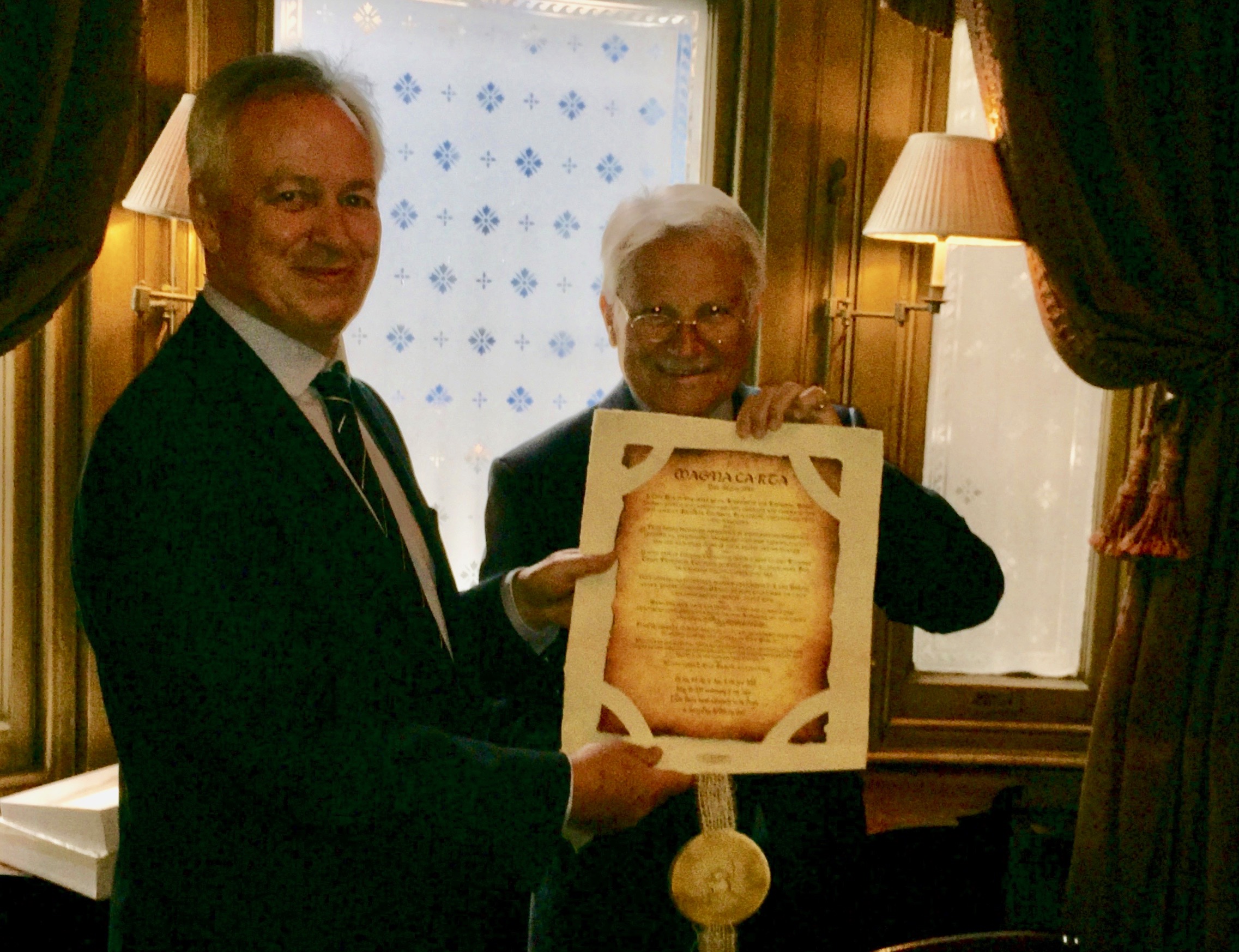 To celebrate the tenth anniversary of The Baron, former general manager Michael Nelson hosted a lunch for editor Barry May at The Garrick Club in London.
The Baron Editorial Advisory Board presented him with a "Baronial Scroll", an engraved silver coaster and a case of wine. The Scroll was secretly drafted on Barry's behalf by his Editorial Board colleagues, chairman Marcus Ferrar writes.
Among other things, it urges the leaders of "Reuters, Thomson, Blackstone and whoever next" to "pray desist from over-indulgence in redundancies, dismissals, lettings go, 'efficiencies', 'synergies', cost-base rationalisations and evil such-likes" and "under pain of eternal damnation, pay due heed to the Reuters Trust Principles".
It ends: "Know that I, The Baron, am watching."
Here it is…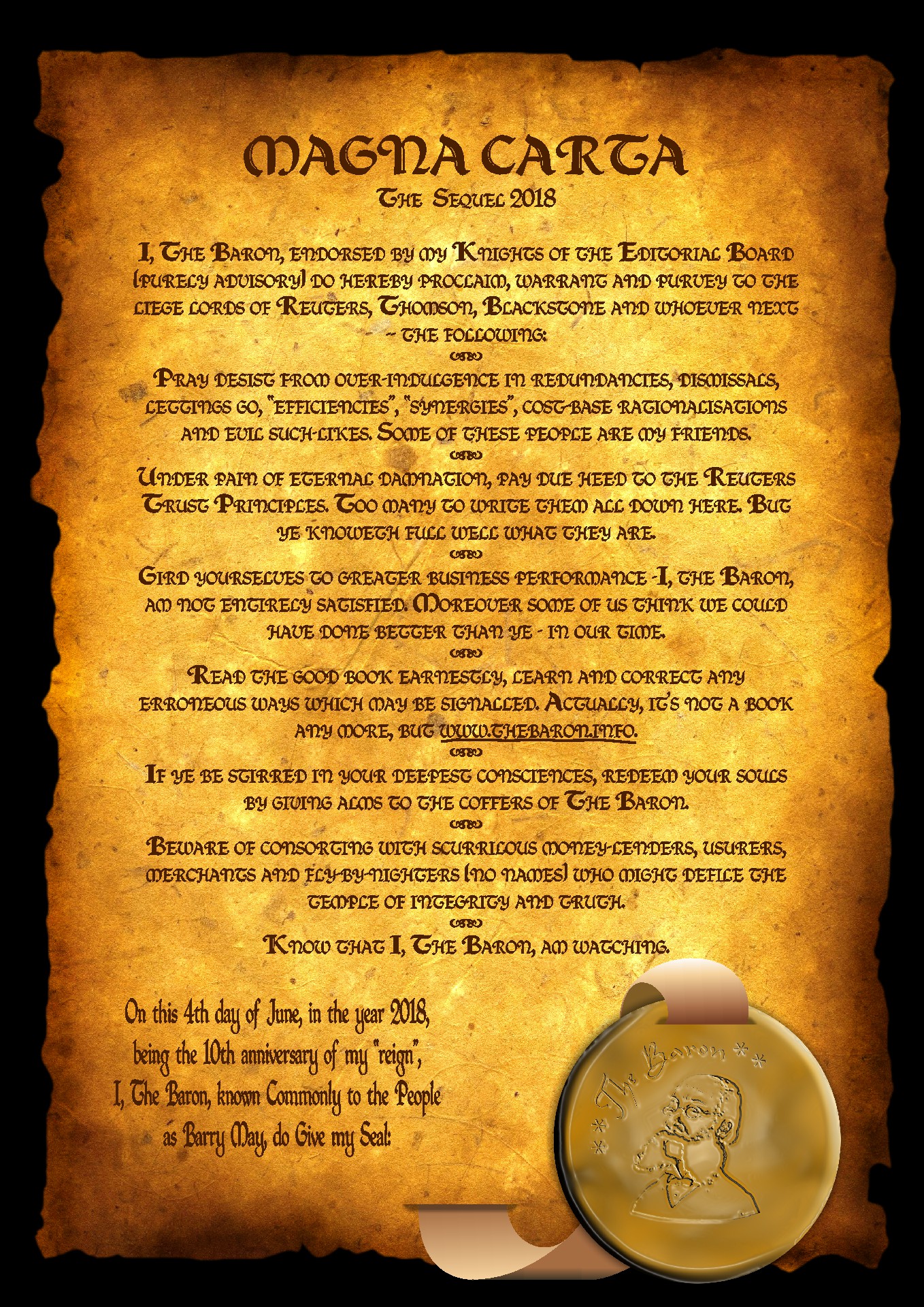 ■