People
Thomson Reuters director becomes a 'Sir'
Saturday 30 December 2017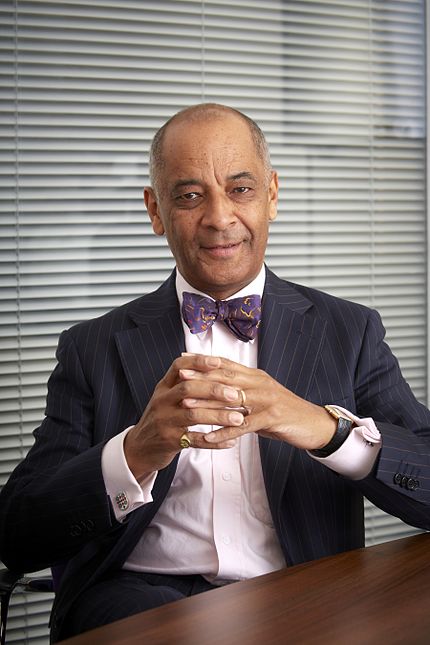 Thomson Reuters director Ken Olisa (photo) was knighted in Queen Elizabeth's New Year's Honours list for services to business and philanthropy.
Olisa, 66, is currently a non-executive director of Thomson Reuters where he is a member of the audit committee.
When he joined the board of Reuters in 2004 he was the first British-born black director of a major UK public company.
The son of a Nigerian father and a British mother, in 2015 Olisa was named Britain's most influential black person after becoming the first black Lord-Lieutenant of Greater London, an appointment made by the monarch on the advice of the prime minister.
The role requires him to wear a military-style uniform for official duties which include arranging visits of members of the Royal Family and presenting medals and awards on behalf of the sovereign. He will hold the rank until he is 75.
When not in uniform Olisa is most often seen wearing a bow tie - he is said to own more than 100.
Olisa founded Interregnum, a technology merchant bank, and now leads Restoration Partners, an independent boutique technology merchant bank.
He and his wife endowed the Olisa Library at Fitzwilliam College, Cambridge, where he studied natural sciences and then social, political and management sciences. ■