People
Wanted: Fake news detectors
Friday 27 November 2020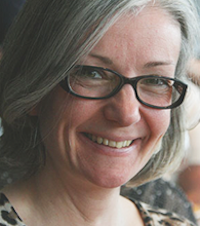 The Charlotte Project, named for Reuters reporter and trainer Charlotte Cooper (photo), a 26-year veteran journalist who died aged 50 in 2017, is looking for experienced journalists to pass on some of their fake news detection skills to people aged 15 to 18.
Her final role was as learning editor for Europe, Middle East and Africa with responsibility for the graduate trainee scheme.
Charlotte's husband Peter Keep created the project in her memory to run workshops on fake news for students in schools particularly in deprived areas of London and elsewhere and to get them interested in journalism. It is now officially a charity.
"The Charlotte Project is designed to give young people some tools to help them navigate the maze of news, blogs, social media posts and comments so that they can work out what's real and what isn't and give them the confidence to engage in current events," Peter says.
The pandemic has had an impact on classroom workshops but he is drafting a new plan for 2021 and needs more volunteers. If you would like to help you can reach him from the project's website https://www.charlotteproject.org/ ■