The Reuter Society
Paul Mylrea
Tuesday 13 October 2015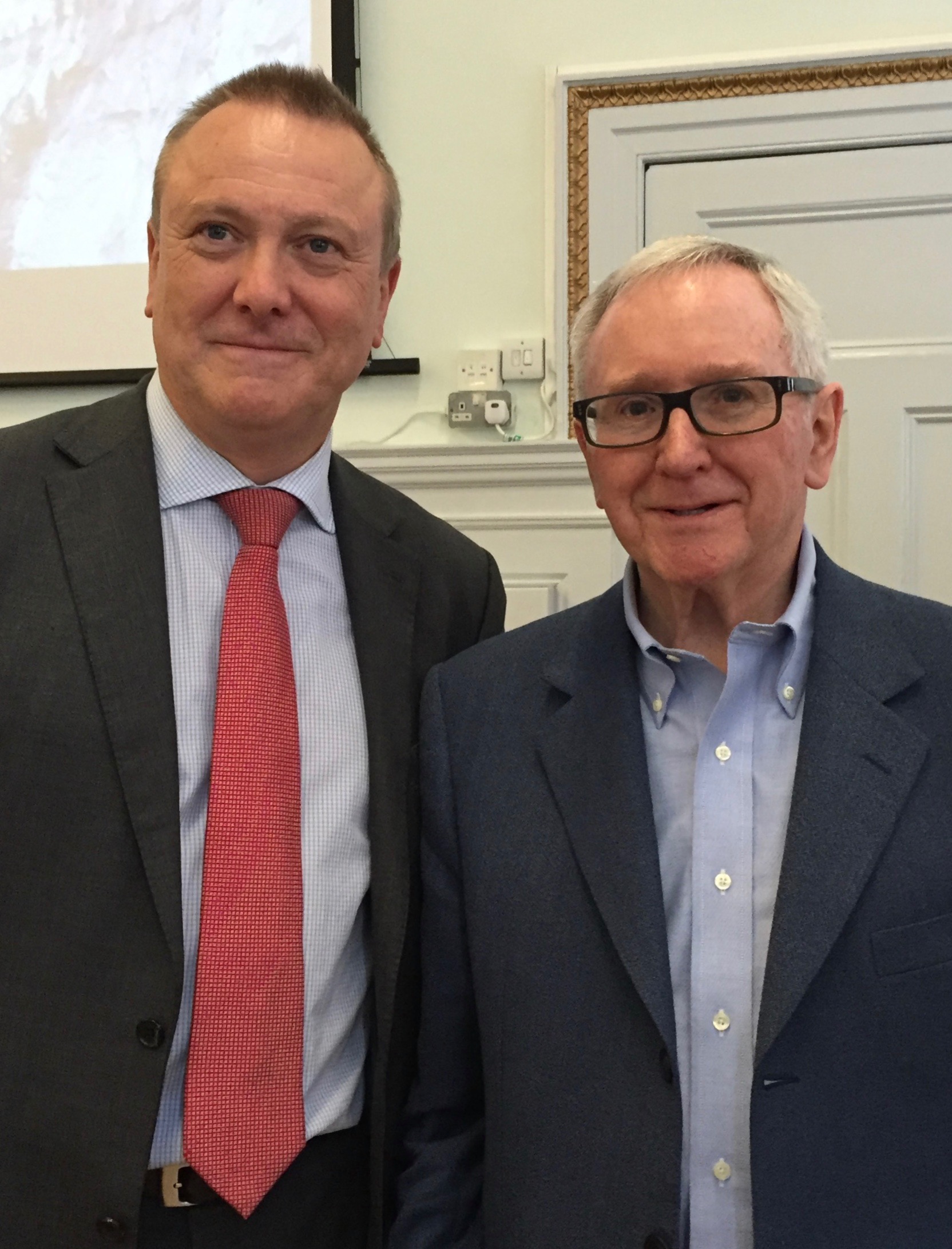 The Chatham House Rule, invoked at meetings to encourage openness and the sharing of information, states that "When a meeting, or part thereof, is held under the Chatham House Rule, participants are free to use the information received, but neither the identity nor the affiliation of the speaker(s), nor that of any other participant, may be revealed."
Paul Mylrea (left in photo with Reuter Society chairman Stephen Somerville) is a former Reuters correspondent and editor of the Reuters Foundation's AlertNet who turned to public relations. He invoked the Rule for a candid and confidential talk on "Tales from the dark side - from the Baron to the Beeb, and beyond".
The "dark side" is how Mylrea described the interface between PR and journalism, a transition he said he found extremely difficult.
He left Reuters in 2002 to work in corporate communications, first at Oxfam then Transport for London, the Department for International Development, the BBC and now Cambridge University.
"Everywhere I've gone, there's been a crisis," he noted, closing with an often-cited quotation by Russian dramatist Anton Chekov: "Any idiot can face a crisis. It is this day-to-day living that wears you out." ■