Comment
Former Reuters women on the Silk Route
Friday 10 November 2017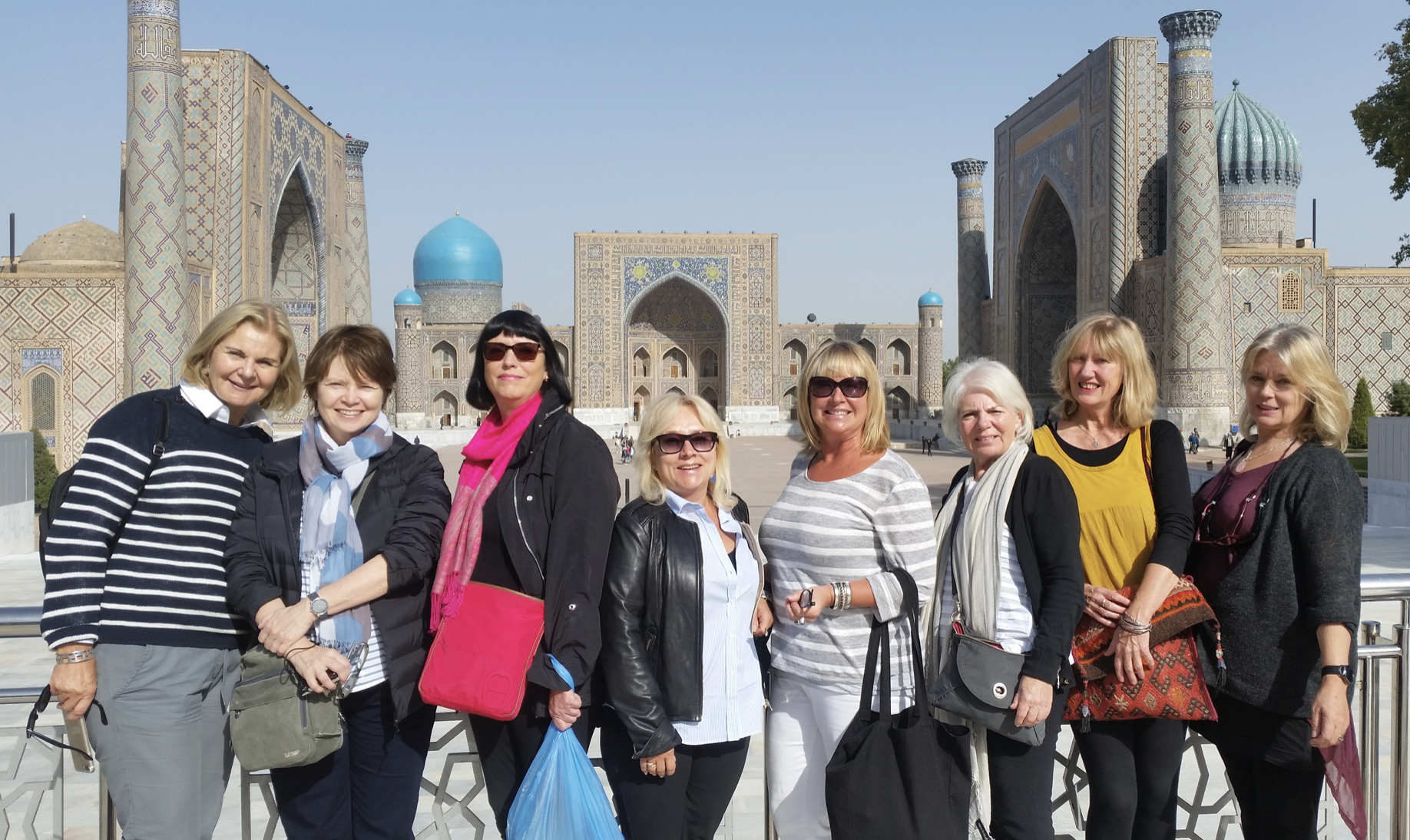 I organised a wonderful trip to Uzbekistan last month for former Reuters women. We also allowed one non-Reuters person, Tina Strong, to join our group.
While in Tashkent we had dinner with the Reuters correspondent Mukhammadsharif Mamatkulov.
The photo of us is at the Registan in Samarkand. L-R: Julie Holland, Jane Collins, Caroline Lacey, Maria (Masha) Filatova, Jo Weir, Maureen Marlowe, Ingrid Montbazet, Tina Strong.
Everyone loved it and I may even organise more trips along the Silk Route! ■