News
Obituary: David Harding
Friday 30 October 2015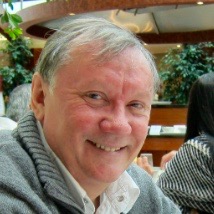 David Harding (photo), formerly a technical manager in development, died in mid-October two weeks after a cancer diagnosis.
Following a career in software development management with Logica, Harding joined Reuters in the mid-1990s as part of the team which established the first database platform for the 3000 product line. He continued to play a leading management role in building the equities database and expanding the technology which underpinned it.
He then oversaw the project to establish the next generation of database technology and the migration of the product line to it.
In 2003 he transferred to Bangkok and helped to establish the new development facility there. He was instrumental in the growth of the centre into an important global development asset and became a mentor to many of the staff as they grew into management positions during the centre's expansion. He retired in 2008.
The funeral service will be held at Mortlake Crematorium, Kew Meadow Path, Townmead Road, Richmond TW9 4EN on 5 November at 2 pm. ■