News
Obituary: Carl Mollins
Sunday 29 May 2016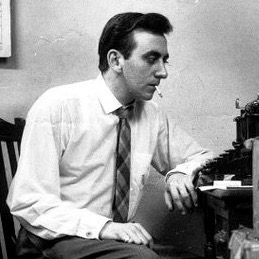 Carl Mollins (photo), a Reuters journalist in London during the late 1950s, died in hospital on Saturday as the result of injuries sustained in a fall on his daily walk along Toronto's lakeshore. He was 84.
Throughout his career, after a year working as a porter for Canadian Pacific Railway, he served as an editor and correspondent in Europe, Africa, the Middle East, China, Latin America as well as all regions of the United States, Canada and the Arctic.
Mollins began his career in journalism as assistant to the editor at Westminster Press in London in 1955 and the following year became a sub-editor at Reuters head office.
During his five years with the agency he served as a sub-editor on the North American Desk where he translated copy from English into North American English and wrote features alongside such journalists as Allan Fotheringham, Charles Frankel, Bill Harcourt, Jack Hartzman, Bob Marshall, Matt Melko and Mel Morris.
Most of the rest of his career was spent with Canadian media including Canadian Press and various publications. He also lectured in journalism.
His younger daughter Julie worked as a journalist with Reuters and the Thomson Reuters Foundation from 2005 to 2013. ■