News
Bloomberg and Thomson Reuters see data market share slip
Thursday 22 March 2018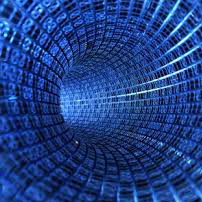 Bloomberg and Thomson Reuters lost market share to smaller financial data providers in 2017, underlining the global finance industry's gradual shift away from the costly desktop terminals that have long enjoyed a grip on the market.
Overall, spending on financial market data, analysis and news rose 3.6 per cent to a record $28.5 billion in 2017, according to a report from Burton-Taylor International, a US business consultancy.
While this was the fastest pace of growth since 2011, Bloomberg and Thomson​ Reuters, which provide dedicated data terminals for bankers, traders and money managers, both lost market share to challengers that offer services via cheaper web browsers or software.
Bloomberg's market share contracted to 33.2 per cent last year from 33.4 per cent in 2016, while Thomson​ Reuters share fell to 22.5 per cent from 23.1 per cent. By contrast, smaller rival FactSet grew its market share to 4.5 per cent from 4.2 per cent.
The trend suggests that the trappings of costly desktop terminals, including their chat service, are less of a draw as large investment banks - the core customer base of the data providers - rein in costs amid continued pressure on profitability, the Financial Times reported.
"Both Bloomberg and Thomson Reuters grew at a slower pace than the overall market," said Douglas Taylor, Burton-Taylor's founder and managing director. He added that it was harder for multibillion-dollar companies to grow at the same rate as smaller ones.
"In the financial market data industry, though, there is absolutely more competition at the margins which is challenging to the core businesses of Bloomberg and Thomson Reuters," he said.
Despite the squeeze on market share, Bloomberg's revenue increased by around three per cent last year to $9.4 billion, Burton-Taylor estimated. The number of its $22,000-a-year terminals also ticked up by 816 users to 325,301. ■
SOURCE