News
Refinitiv confirms office closure, 300 jobs go
Friday 30 November 2018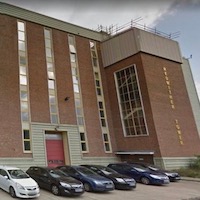 Refinitiv confirmed the loss of about 300 jobs with the closure of the former Thomson Reuters office in Wrexham, north Wales.
The office (photo) provides services including data analysis for banks and financial organisations. It was owned by Thomson Reuters prior to sale of a majority interest in the Canadian group's former financial and risk unit to private equity investors.
A spokesperson from Refinitiv said: "After consulting with our Wrexham-based colleagues and their representatives, regrettably we have confirmed the need to close our site in Wrexham.
"We fully recognise the impact that this decision has on the Wrexham community and are absolutely committed to supporting our colleagues with enhanced programmes in place to help them secure alternative employment."
The company announced on 10 October that planned to move operational roles from Wrexham to other locations including Gdynia and Bangalore and to move some technology roles to another European location.
The town's MP Ian Lucas branded the company a "disgrace" for making so many "loyal workers" redundant.
He said: "While this news may not be a surprise, it is still desperately disappointing. Clearly, the decision to move the jobs in Wrexham elsewhere was made before any real consultation took place and it is a disgrace that companies can treat loyal workers in this way."
There was anger among some employees who claimed staff were sent to Bangalore in India to train people who may end up taking their posts.
Bangalore could be one of the new sites as the company "focuses operations" in larger centres. ■
SOURCE